Wilma – January Resident of the Month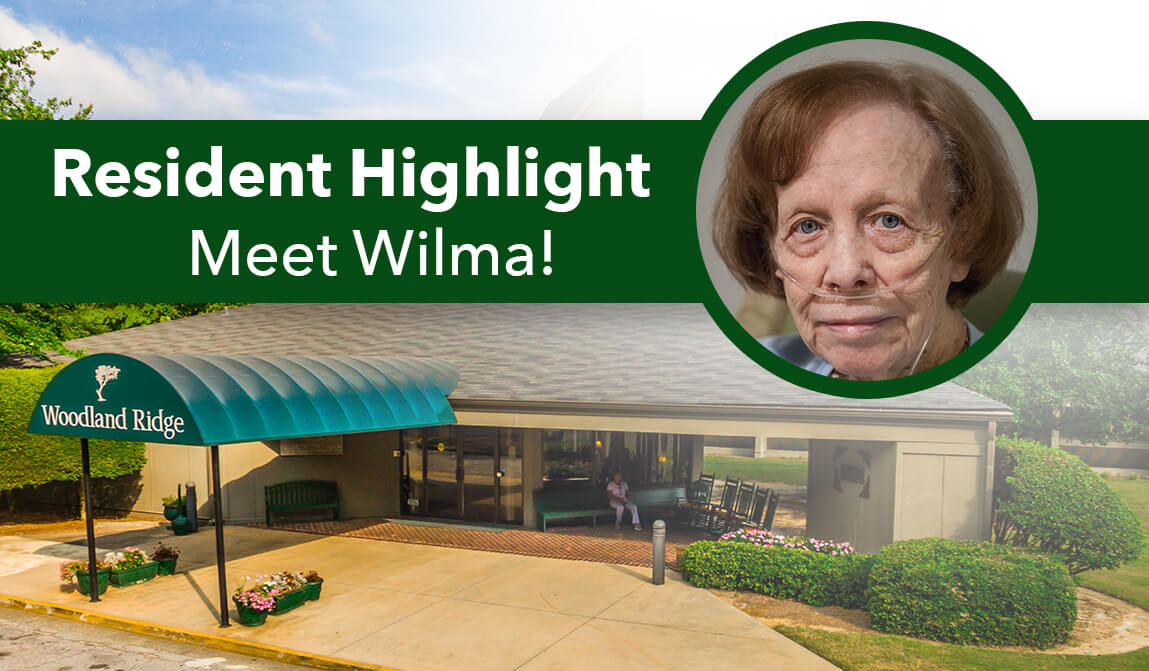 Our January Resident of the Month is Wilma! Wilma was born and raised in Altoona, Pennsylvania. She went to the University of Maryland before moving to Georgia at age 22. She then finished her degree in Medical Lab Technology at Georgia State which is now Kennesaw State University.
Ms. Wilma's first job was working for the FBI as a clerk for 2 agents. Next, she went to work at Cobb General Hospital, now WellStar Cobb as a medical lab technologist. She worked until she had her children, three sons, and one daughter. Ms. Wilma also has two grandchildren.
A love for traveling has taken Ms. Wilma to Germany, Ireland, Costa Rica, Nova Scotia, and Jamaica to name just a few of her favorite places. Reading and exercise, mainly walking are also hobbies.
Ms. Wilma says, "Everyone is so nice at Woodland Ridge and it's so well maintained. All the people are most kind and helpful."
Congratulations to Wilma for being Woodland Ridge's January Resident of the Month!