A community of people who live life well.
As one of Georgia's first assisted living communities, our mission has always been excellence in care and community involvement. We specialize in Assisted Living, Memory Care, and Short-Term Care.
A premiere Assisted Living Community in Smyrna, GA near Marietta, Vinings, Acworth, Austell, Mableton, Buckhead, and surrounding areas.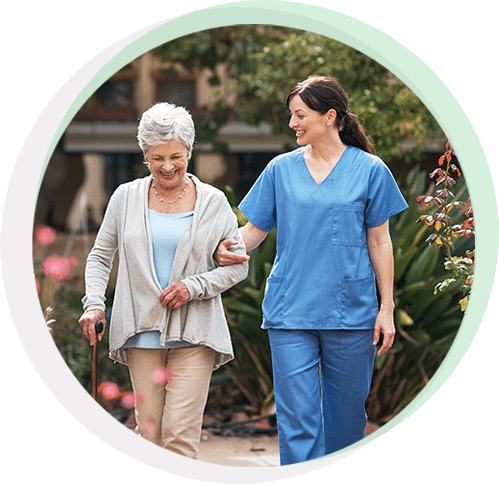 Enjoy each day gracefully and comfortably, as our tenured staff assists with the activities of daily living like medication, bathing, dressing, and eating.
We facilitate meaningful days with thoroughly trained staff, who understand memory impairment and how to help each individual stay engaged and active.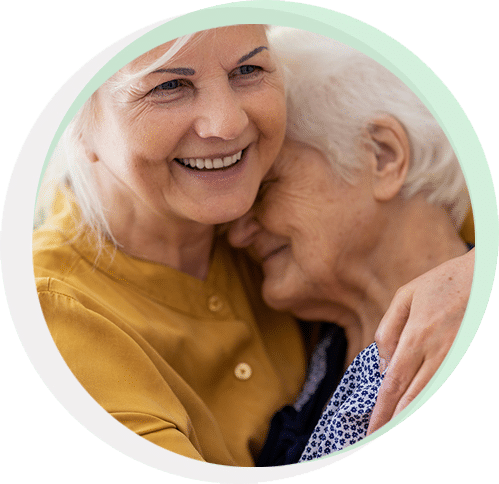 Respite care allows family caregivers to take a worry-free break or will enable seniors to recuperate after a rehab or a long hospital stay.
Woodland Ridge offers in-house therapy and physician services. We ensure that residents have access to care and are healthy, active, and safe.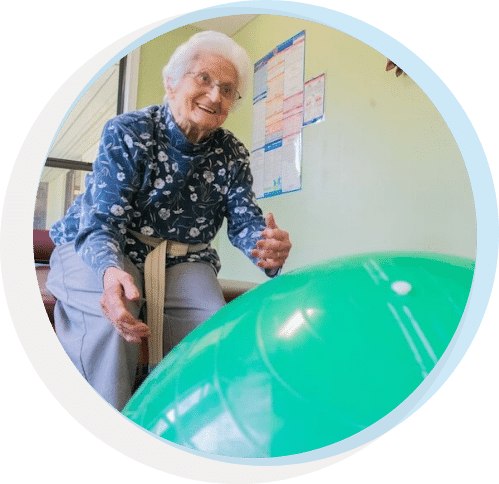 Why Choose Woodland Ridge?
When loved ones need help, it can be overwhelming. At Woodland Ridge, we're solving that problem. As Georgia's first non-profit assisted living community, our mission is excellence in care and community support.
Hear from Family Members and Residents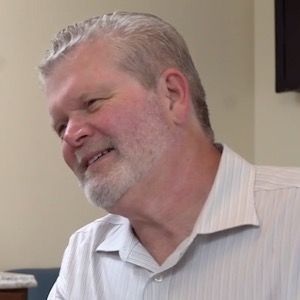 Hear from Steven on why Woodland Ridge was the right place for his stepdad and his mother as well!
Resident Family Member
– Steven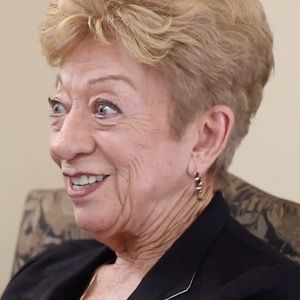 Hear Carolyn's testimonial on how music changed the way her late husband spent the last part of his life.
Resident Family Member
– Carolyn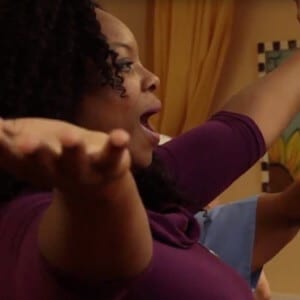 Hear from Sheila, as she shares why she chose Woodland Ridge Assisted Living for her mother.
Resident Family Member
– Sheila
Assisted Living in Smyrna, by Woodland Ridge
Come see why we are pioneers in Assisted Living.
Woodland Ridge is a trusted partner in the community, providing a rich history of compassionate care with strong clinical and educational affiliations. Our history of working with the local Metro Atlanta community leaders encompasses management provided by our non-profit senior living community board comprised of Smyrna, Georgia leadership to training physical therapy and nursing students from Georgia State University and Chattahoochee Tech.
We also are a community partner with Second Wind Dreams in offering the Virtual Dementia Tour and Dream Weaving programs. We work closely with Ridgeview Institute and are early adopters of technology that matters such as the award-winning Simple C and It's Never Too Late (IN2L) tools. Above all else, we are committed to our residents and our extended local community and are especially proud of our ability as a non-profit organization to offer loans to veterans in need of care.
Woodland Ridge is committed to being part of the community by engaging our residents in local school, art, girl and boy scout units, after-school programs, restaurants, and events. On any given week, you will find residents of Woodland Ridge out to eat at a local restaurant or attending a baseball game! We have adopted a primary school where we read and share, and we are involved in local ministries where our service of packing birthday boxes for needy children is distributed in the local community. We also host a Senior Prom at a local high school and have sponsored on our campus for ten years a large Fall Festival all supported through local donations of merchants. These are just a few of the ways we volunteer and interact shoulder to shoulder with all ages in our community.
We know that you cannot train a heart. That's why we hire compassionate caregivers and continuously invest in educating our team on the latest techniques for personal and dementia care.
Our caregivers complete the Virtual Dementia Tour and our dementia experts train and coach staff how to engage residents and provide effective prompts and cues.
We celebrate the tenure of our staff and each year we also recognize The Wanda Braziel Caregiver of Excellence. This was named for a former board member who believed in continuous quality improvement and aspiring to the highest standard of care.
The magical bond between humans and animals fosters communication on a deeper, more primitive level than the spoken word. Animals force us to become self-aware regarding things such as our tone, touch, body language and the 85-percent of communication which is non-verbal.
We at Woodland Ridge provide structured visits from Bailey, Cooper and Gunter, our in-house dogs. We utilize their visits and those of the baby animals from the Human Society to foster physical, emotional, social and cognitive function. We believe our Pet therapy program enhances our home-like atmosphere and promotes a personal sense of caring amongst our residents and staff.
To provide person-centered care that seeks to journey alongside our residents through understanding their life history, personal preferences, and needs while providing an environment and services that honor each resident's uniqueness and enables meaningful engagements and relationships.