Free Senior Living Resources
Downloadable Senior Care eBooks & Guides
Woodland Ridge serves as a resource for older adults, caregivers, and families. We've created eBooks and guides to help you learn more about senior health and living, navigate care options, and discover our community. Download our free resources here!
Click on Any Guide to Gain Access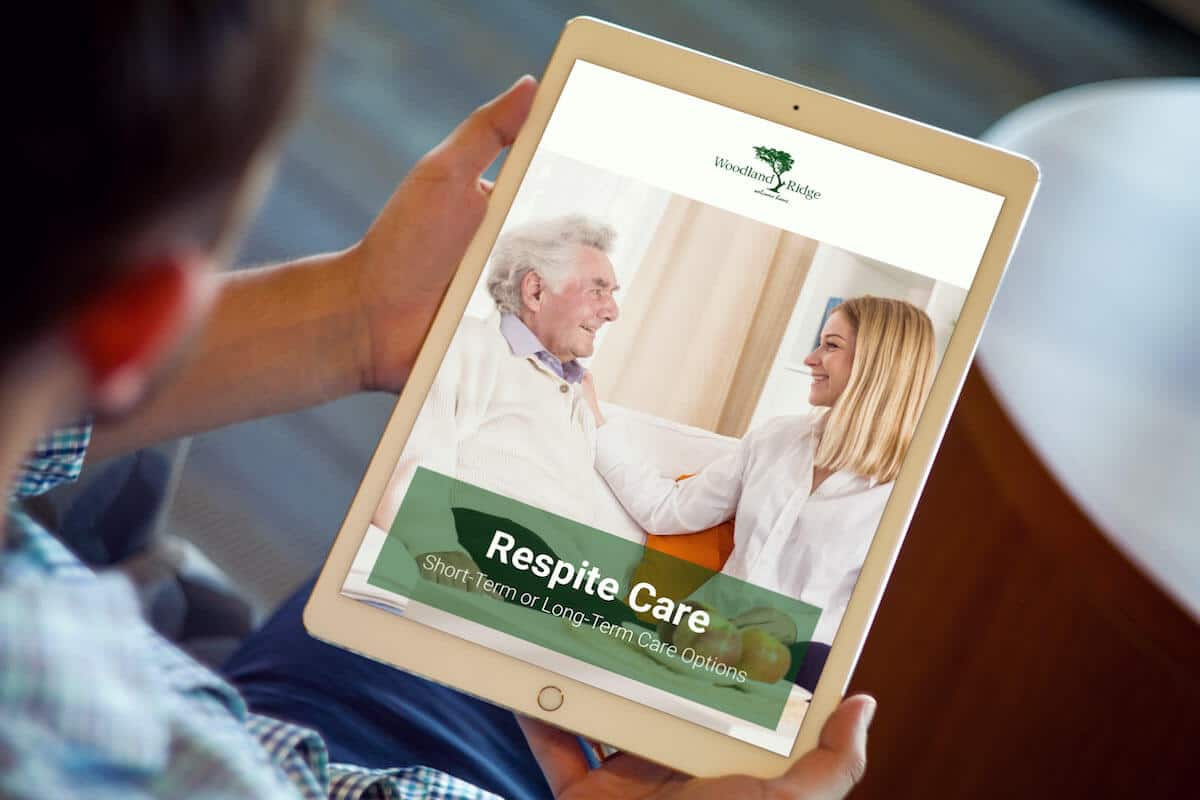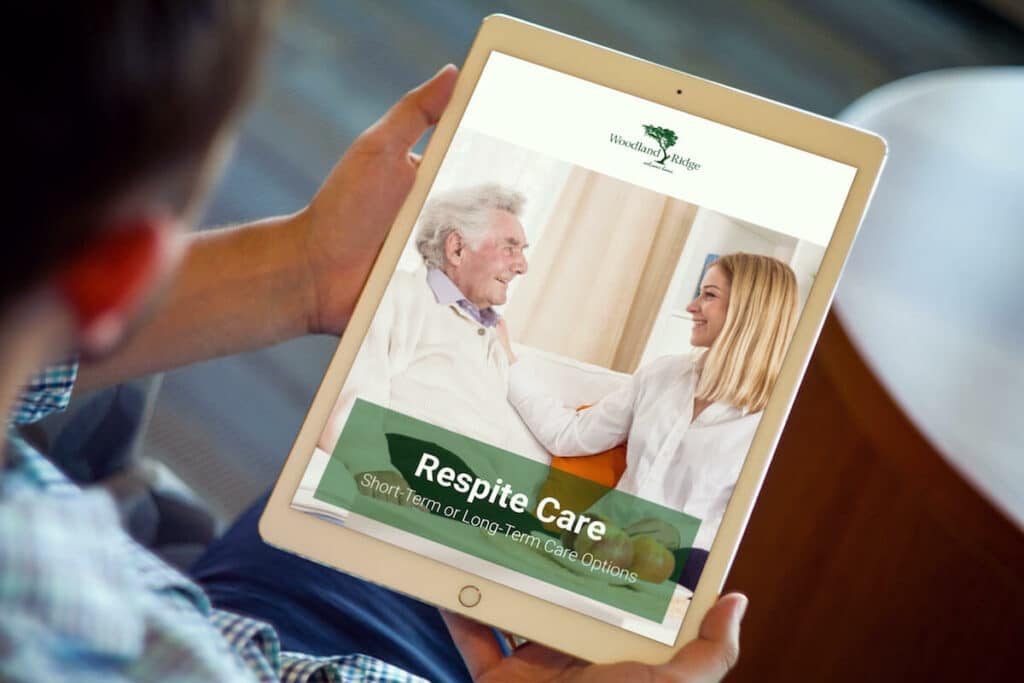 Learn more about short-term and long-term care options when you need additional help.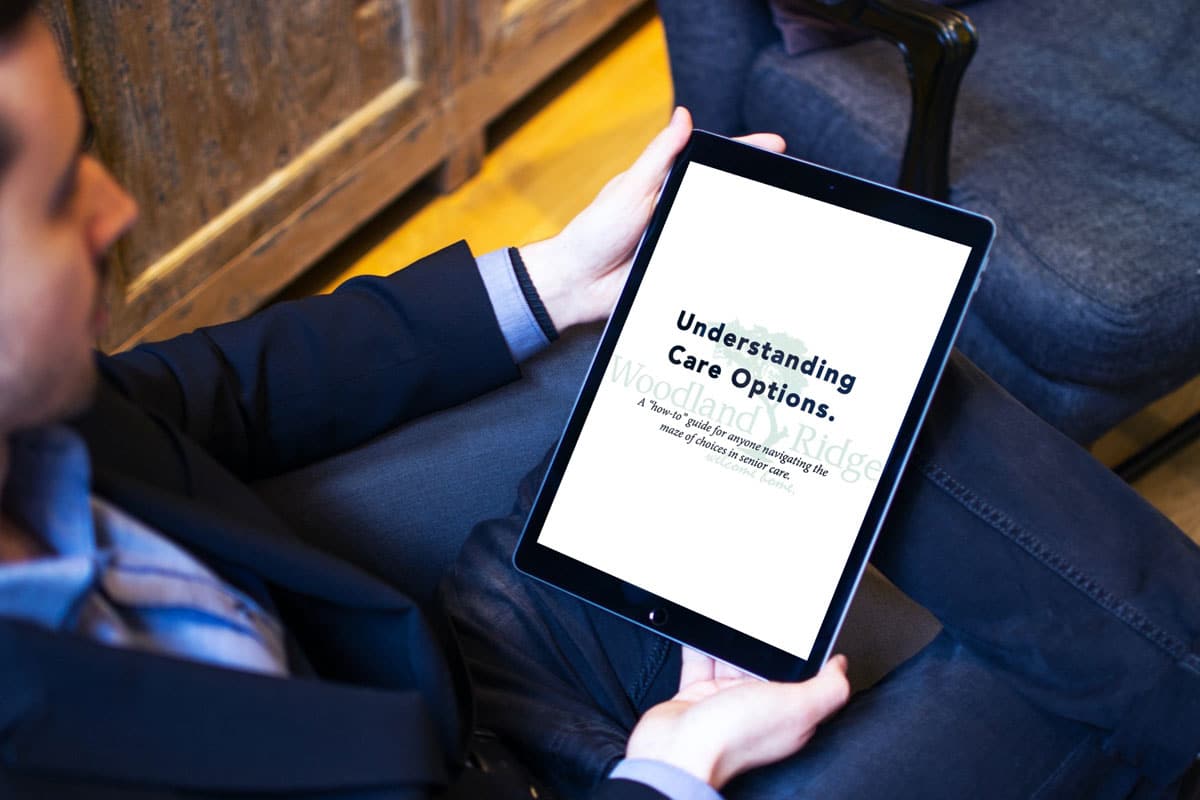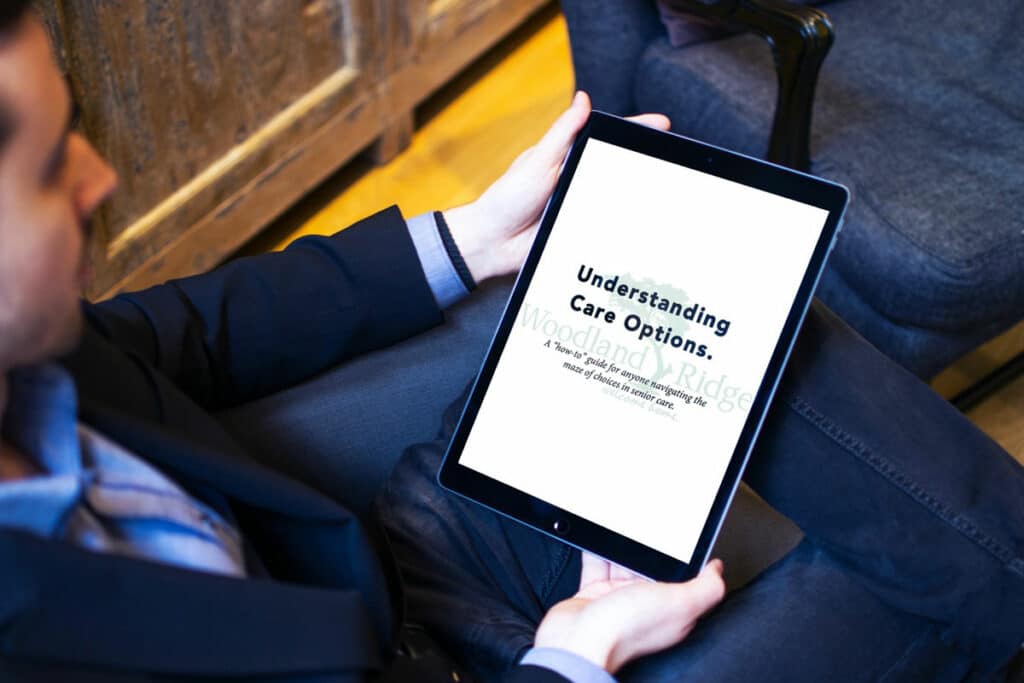 Understanding Care Options
Understand senior care options and navigate all the early questions in senior care.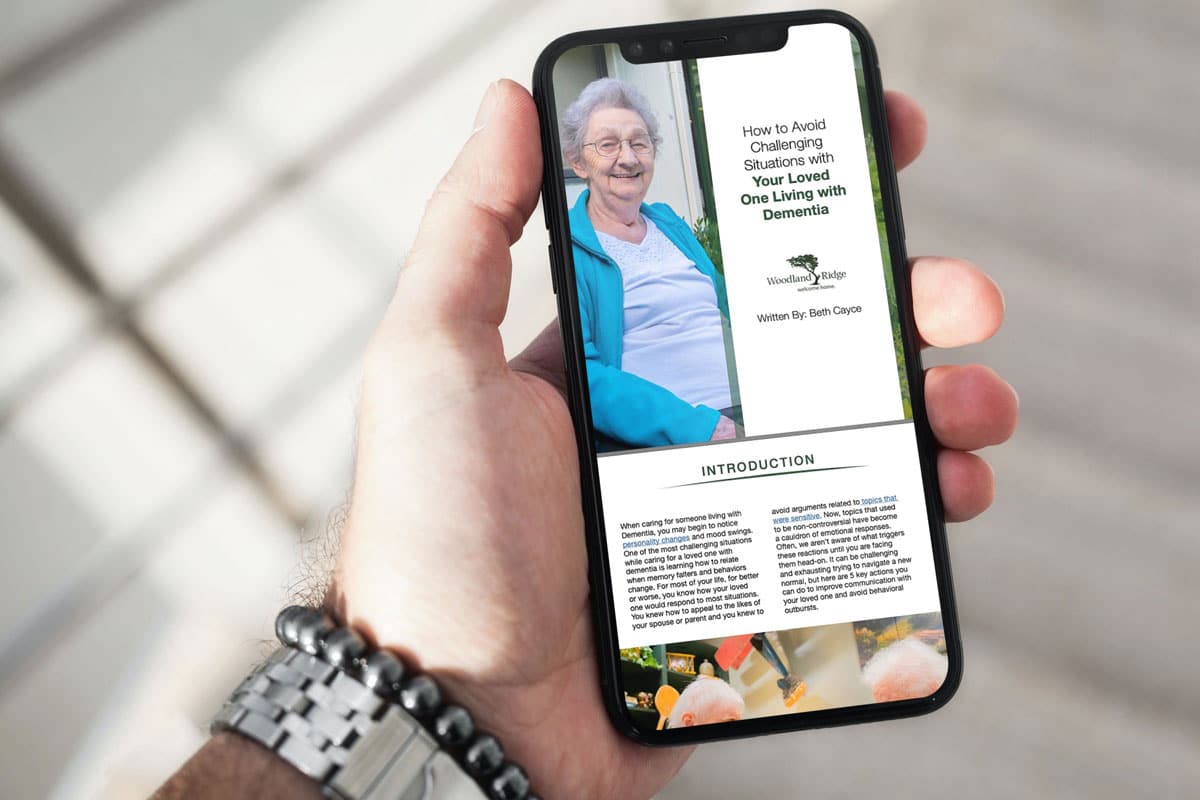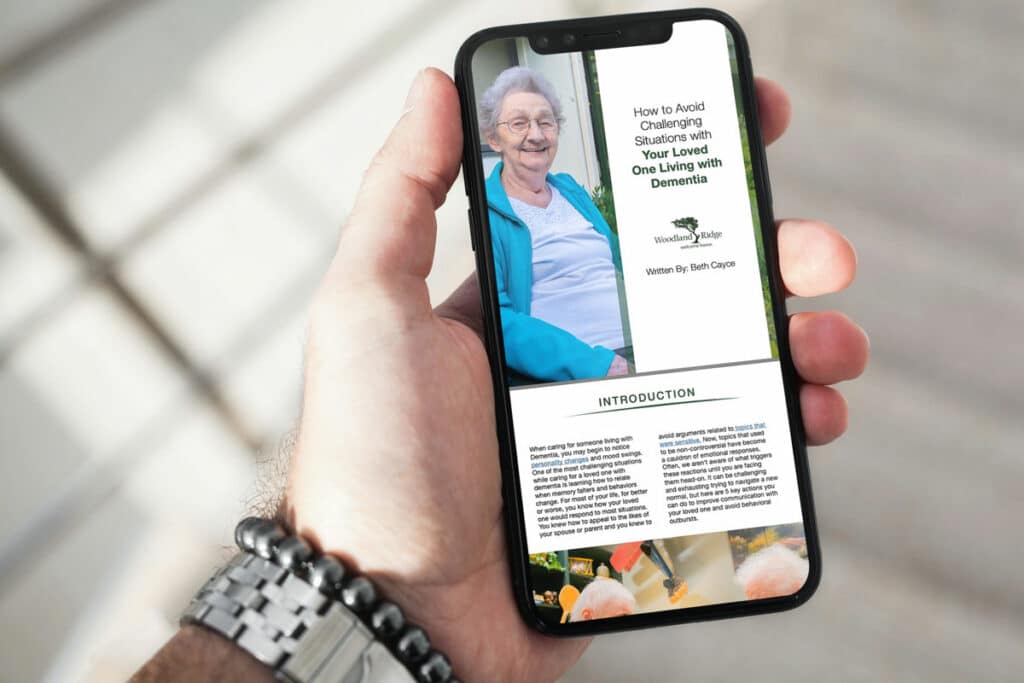 Avoiding Challenging Issues Related to Dementia
Learn how to improve communication when caring for a loved one with dementia.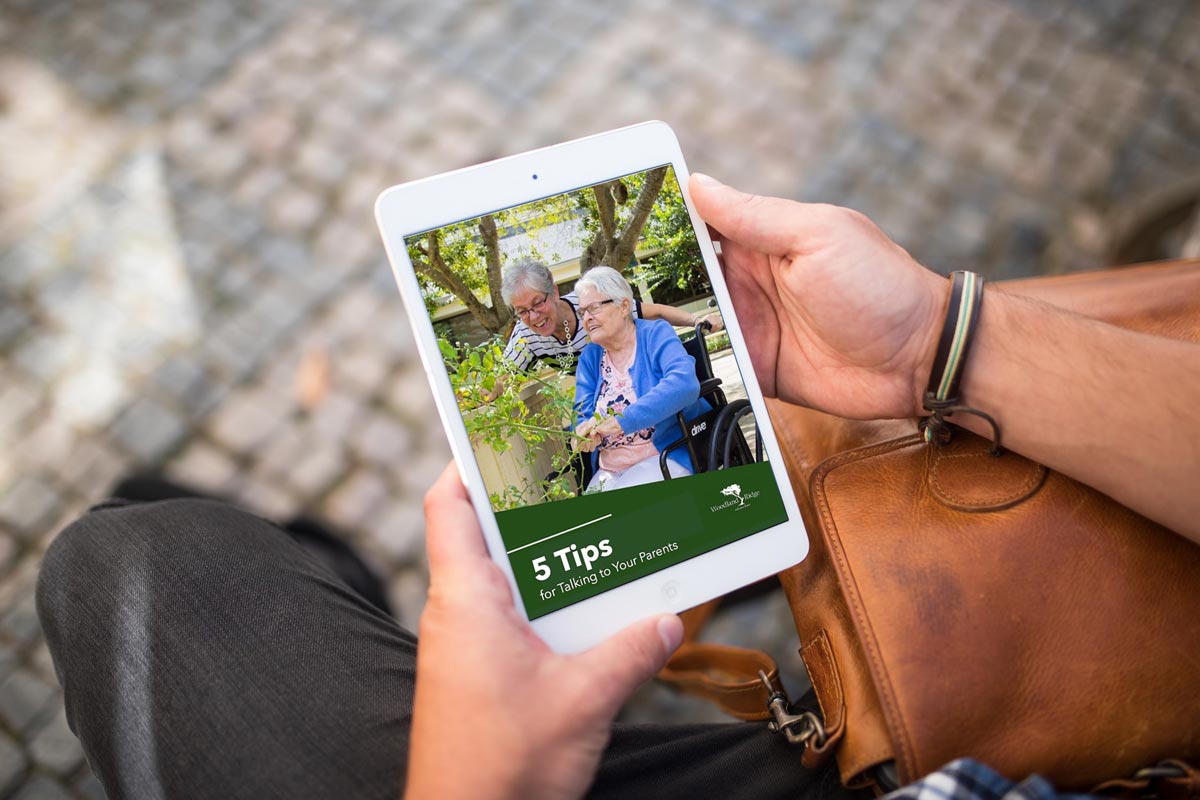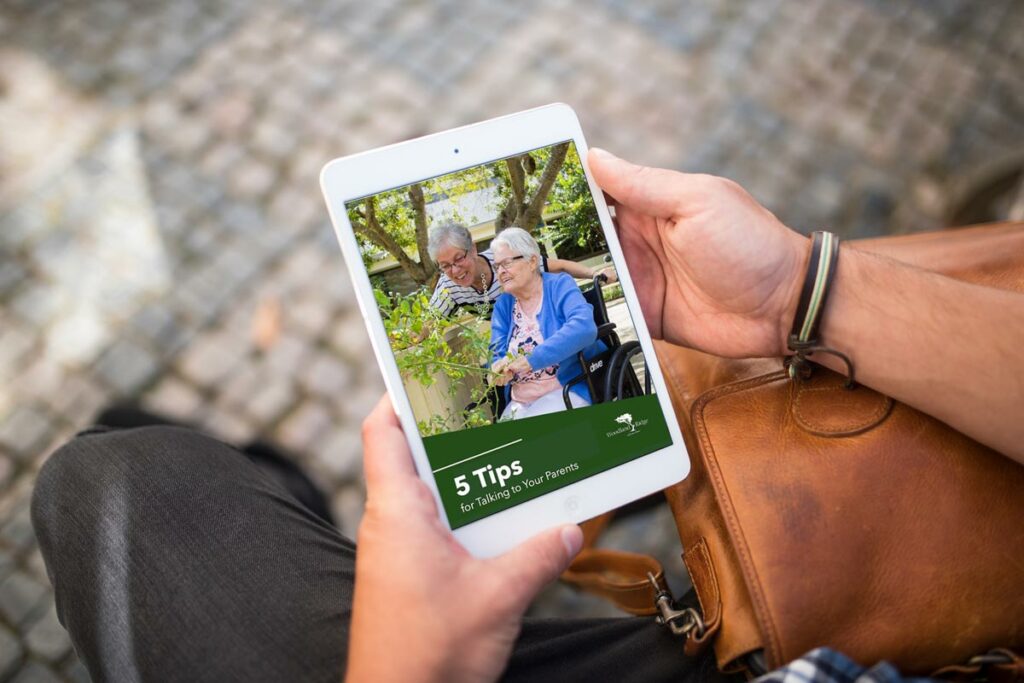 Tips for Talking To Your Parent About Senior Living
Learn tips and strategies for talking to your parents about senior care and the future.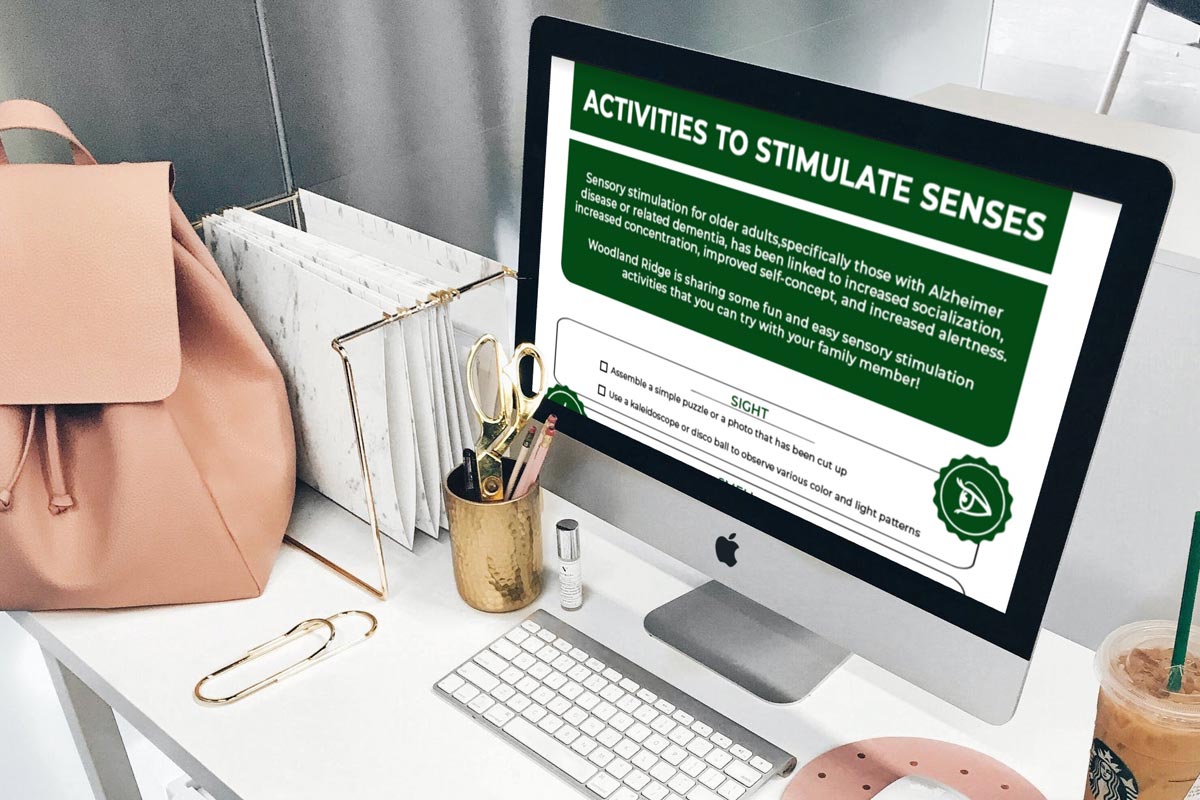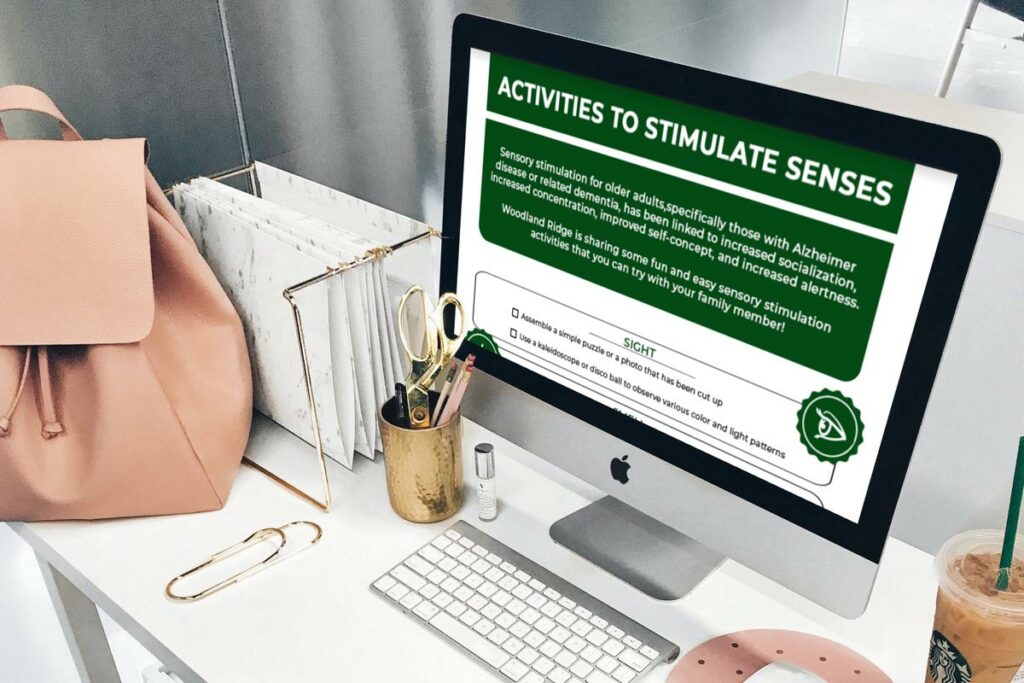 Activities to Stimulate Senses Guide
Discover fun and simple activities that promote sensory stimulation.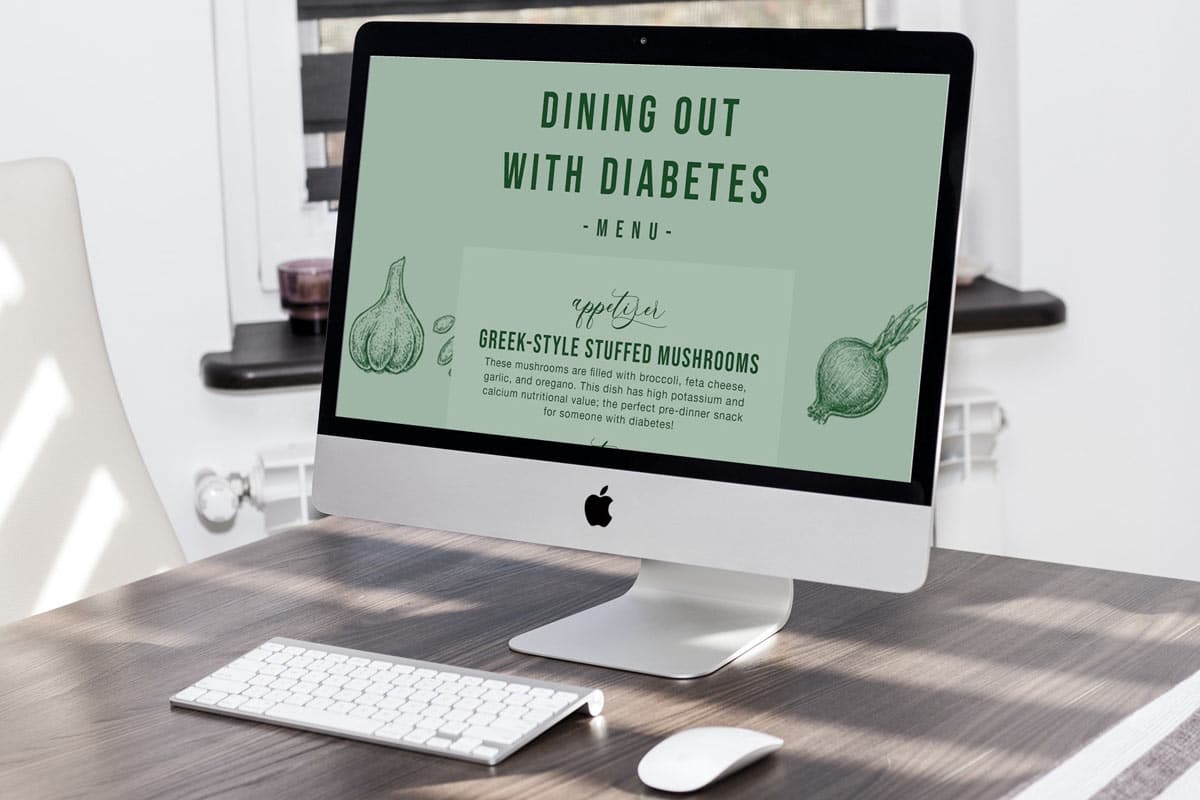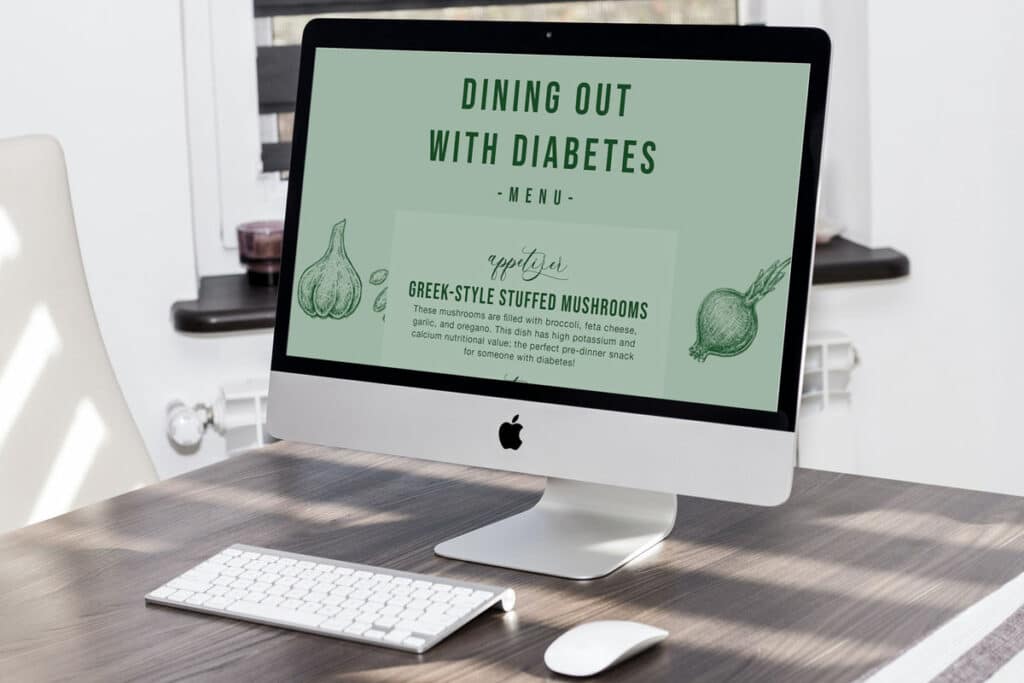 Diabetic-Friendly Recipe Guide
Make diabetic-friendly recipes for restaurant-quality meals at home!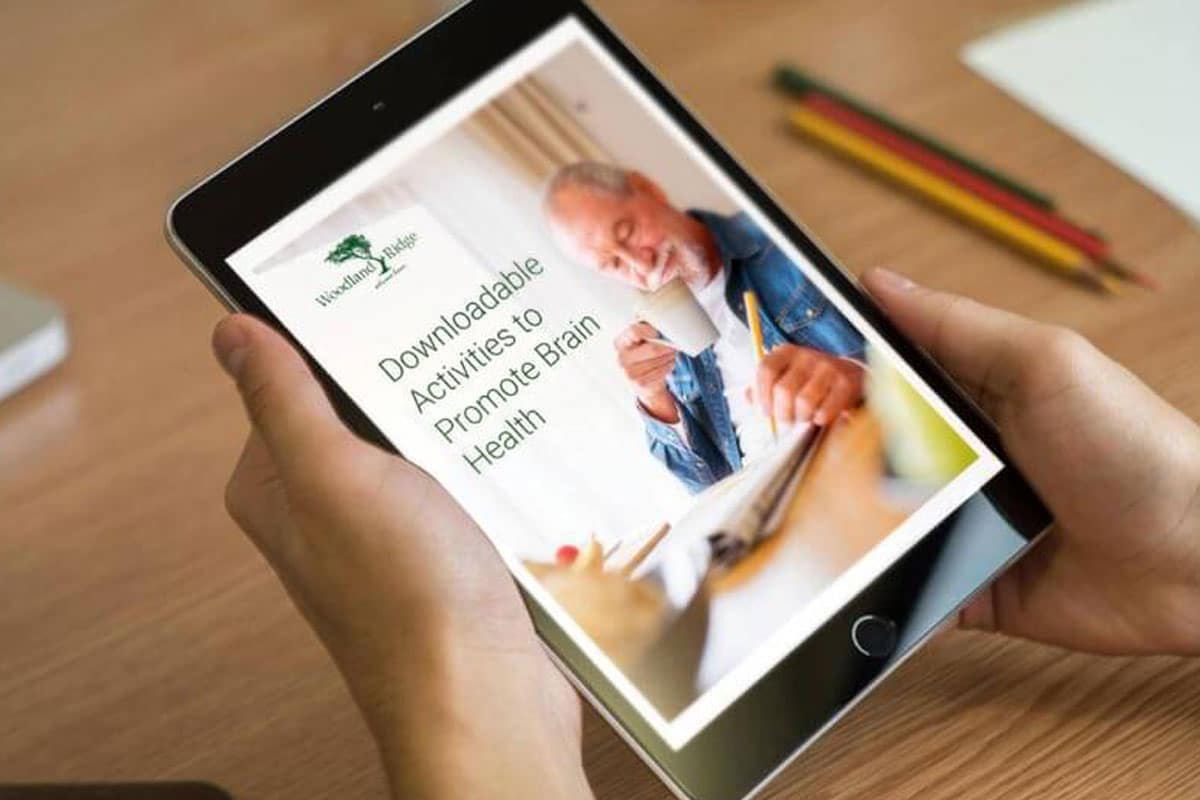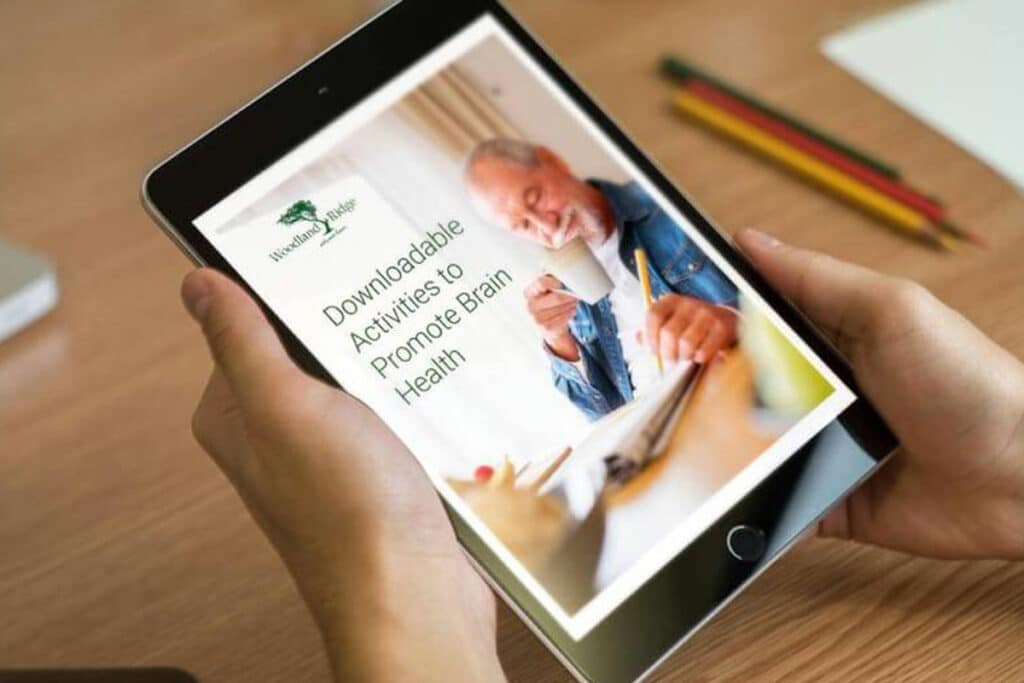 Use these fun puzzles and activities to stimulate your brain and improve memory.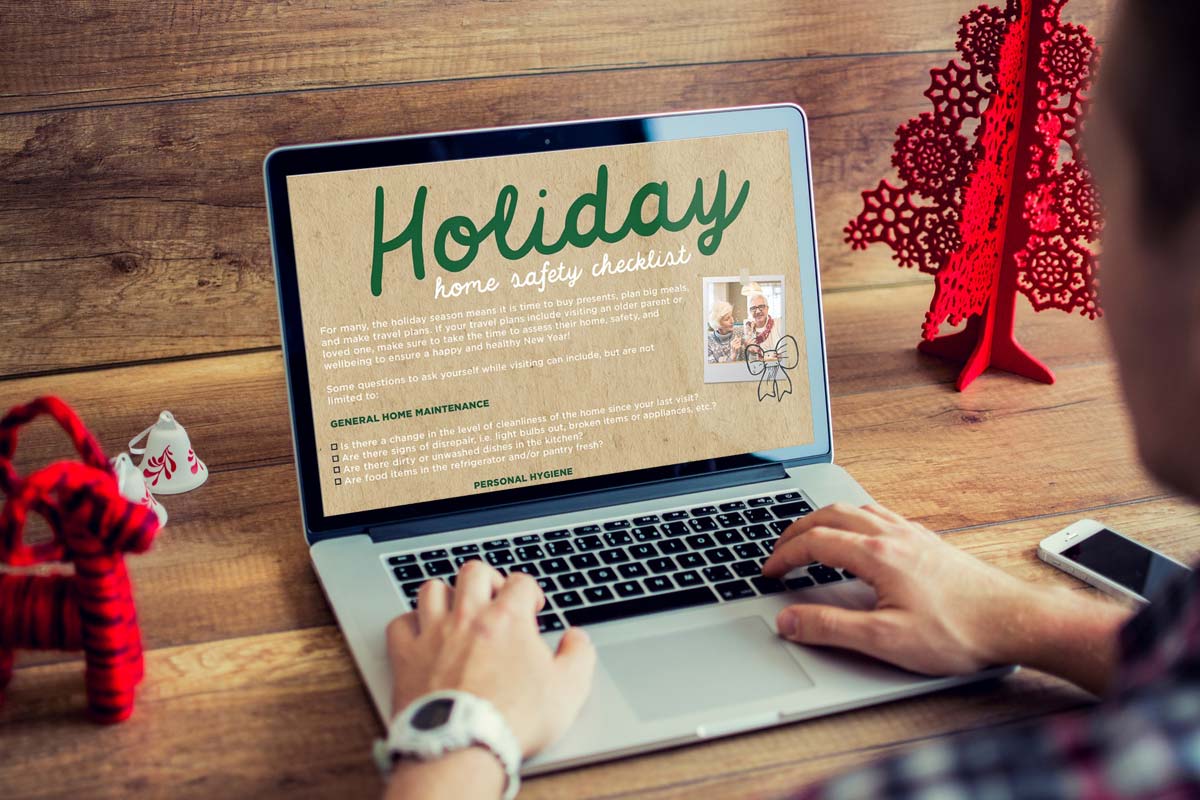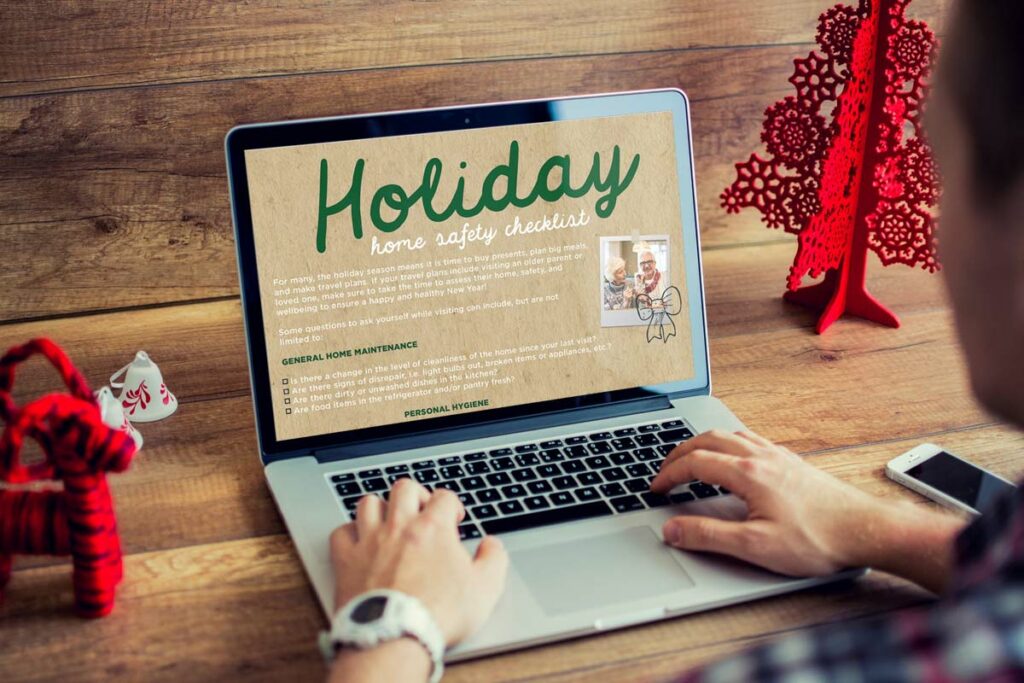 Holiday Home Safety Checklist
Use this checklist to assess the home, safety, and well-being of your family members during a visit home for the holidays.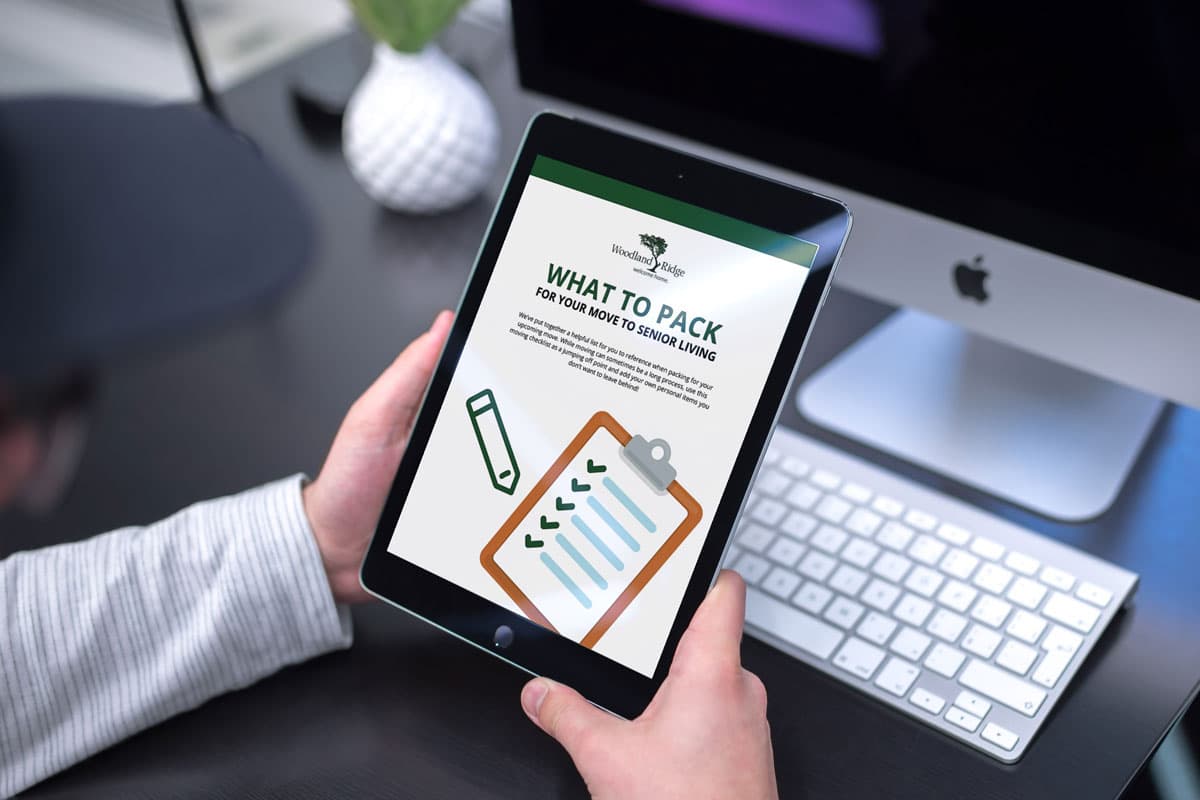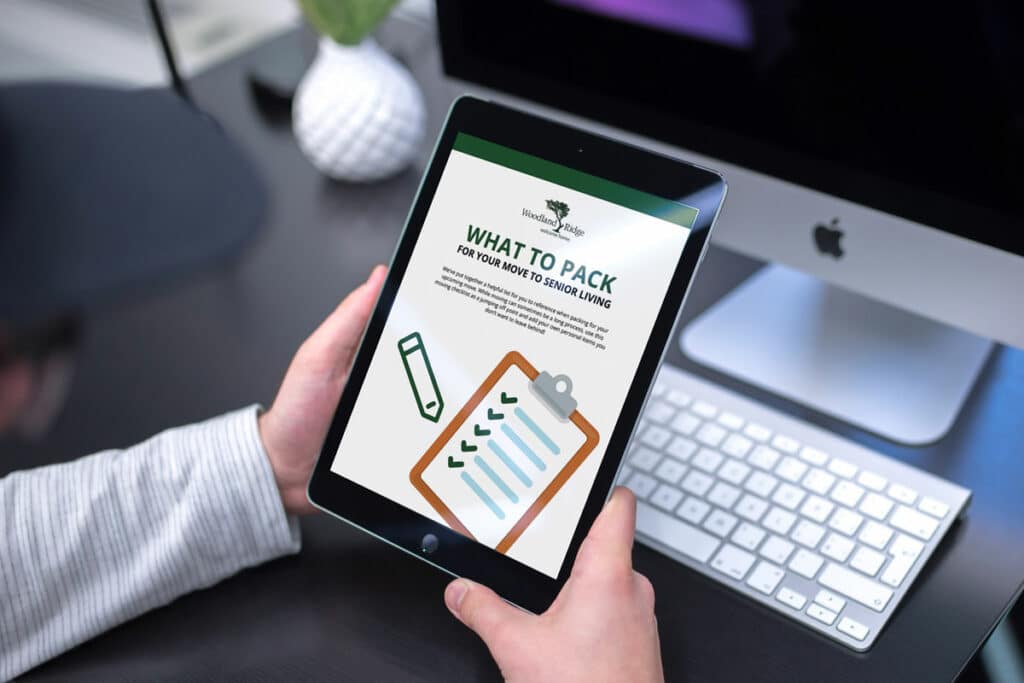 Reference this helpful list when packing for your upcoming move to senior living.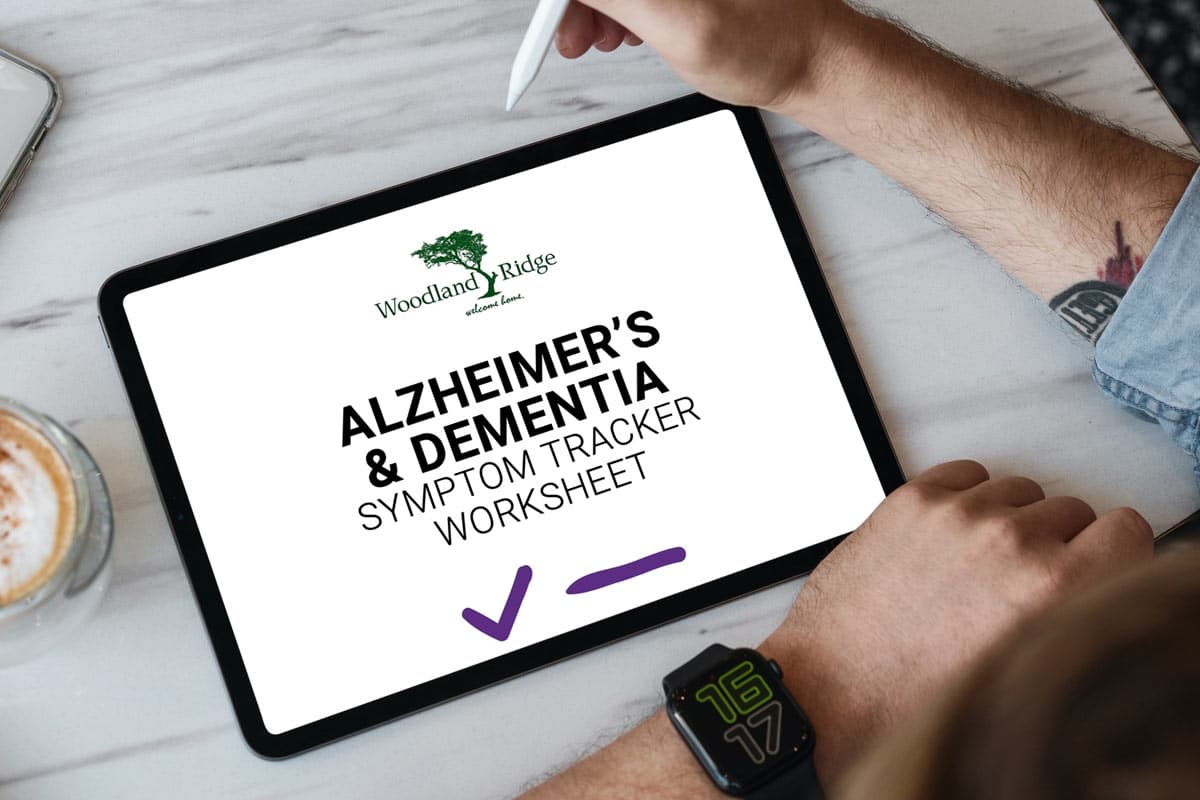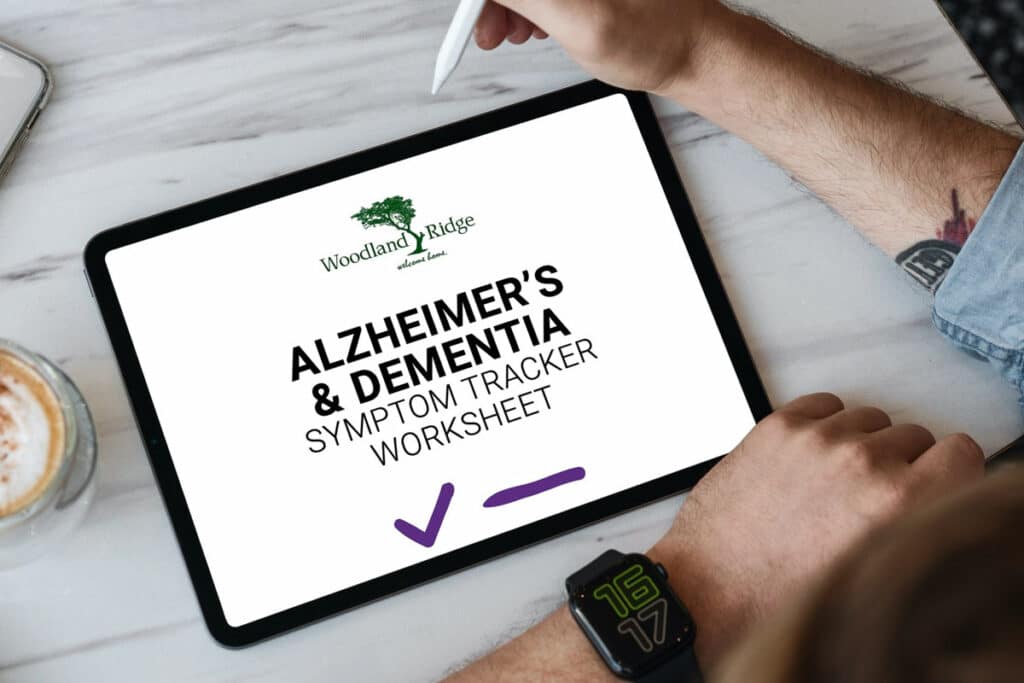 Alzheimer's and Dementia Symptom Tracker Worksheet
Track the type and frequency of symptoms a parent or family member may be experiencing.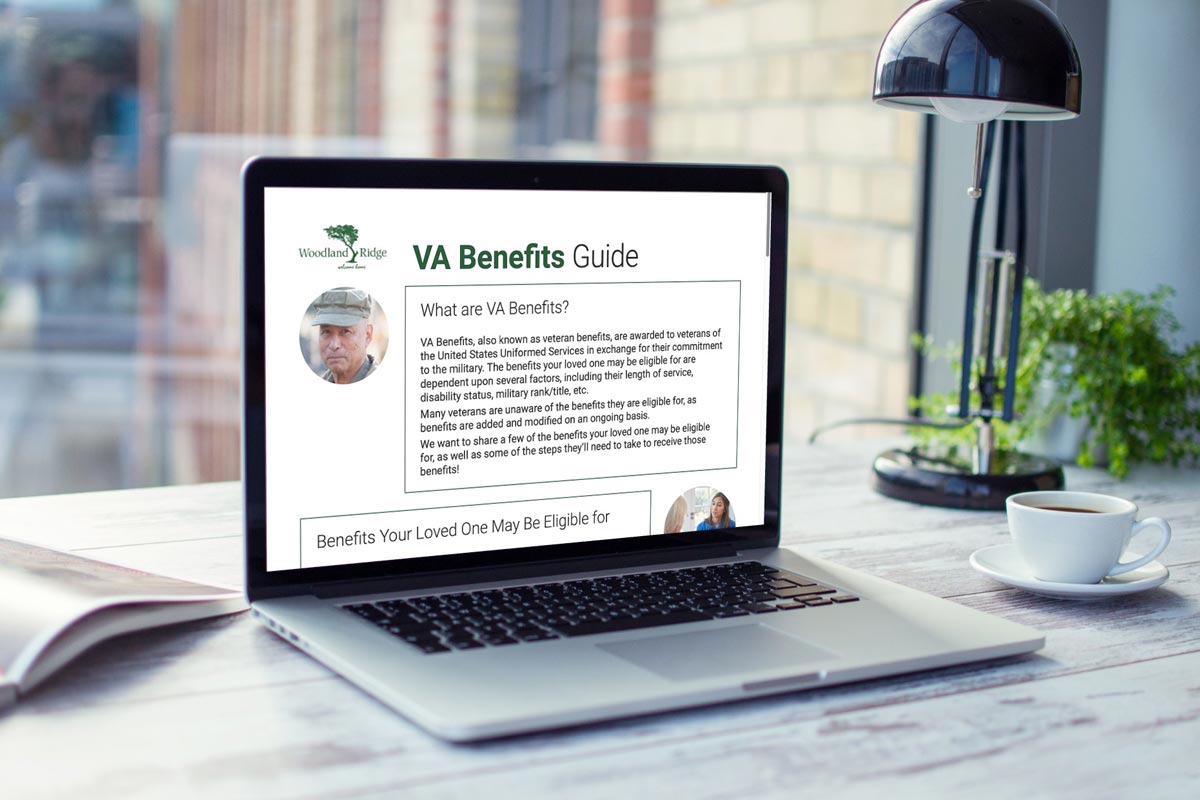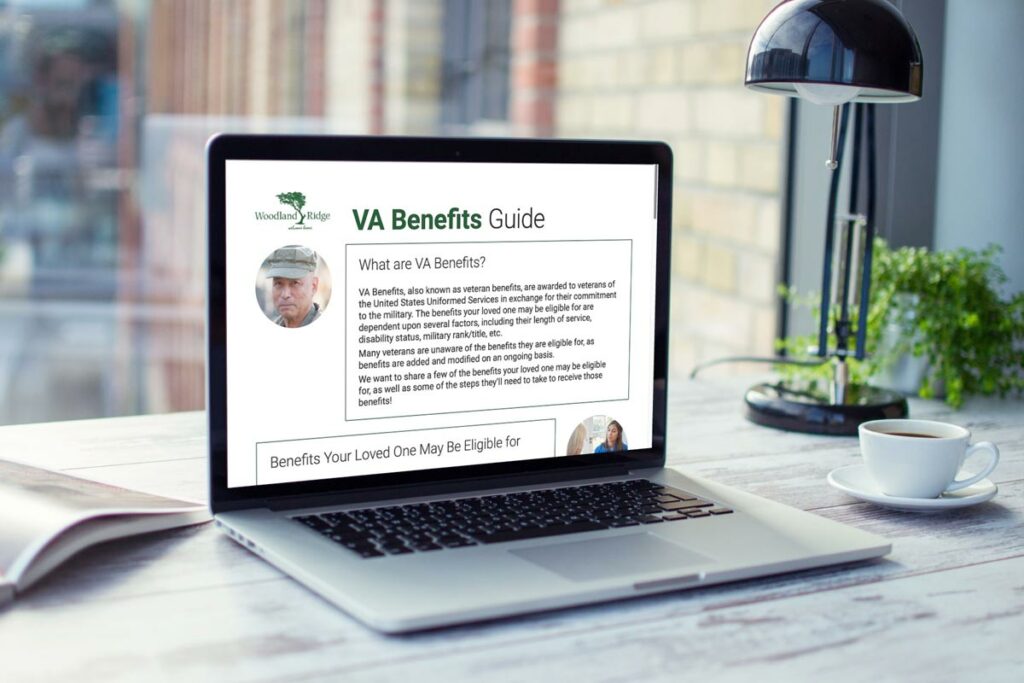 Understanding Veteran Benefits
Learn more about the care benefits you or your loved one may be eligible for.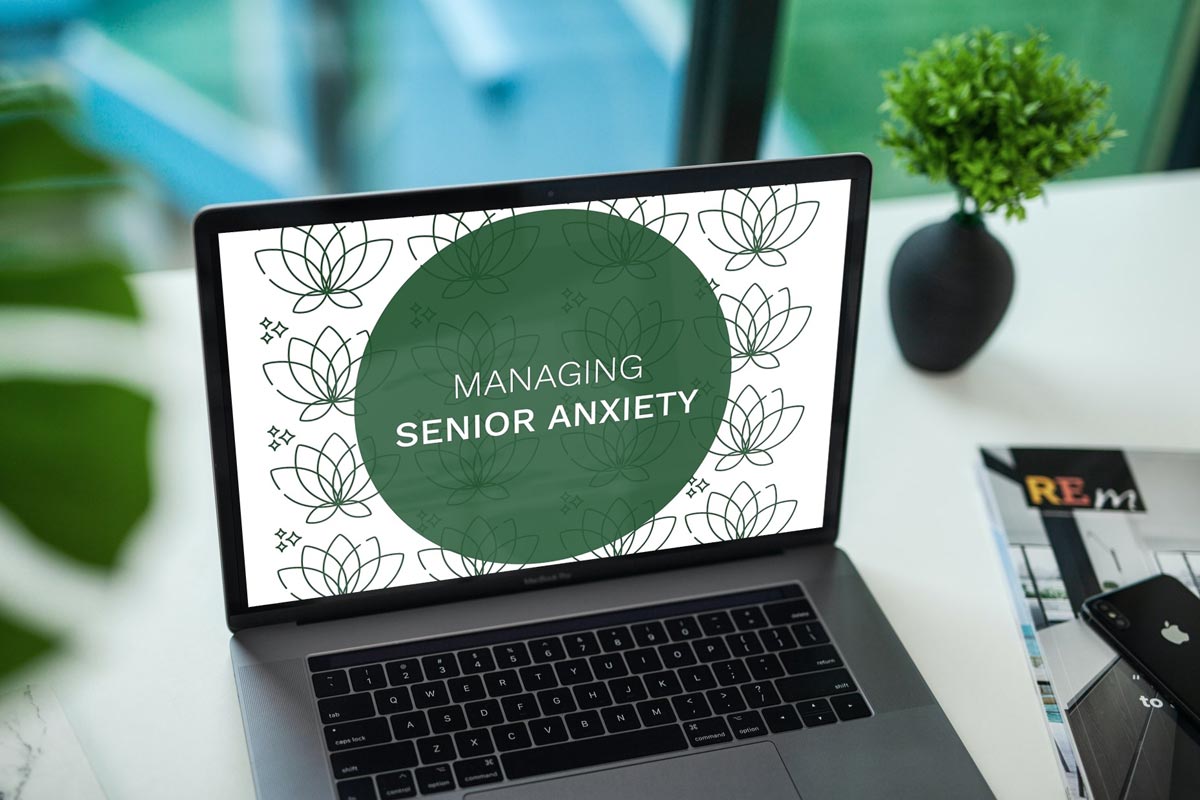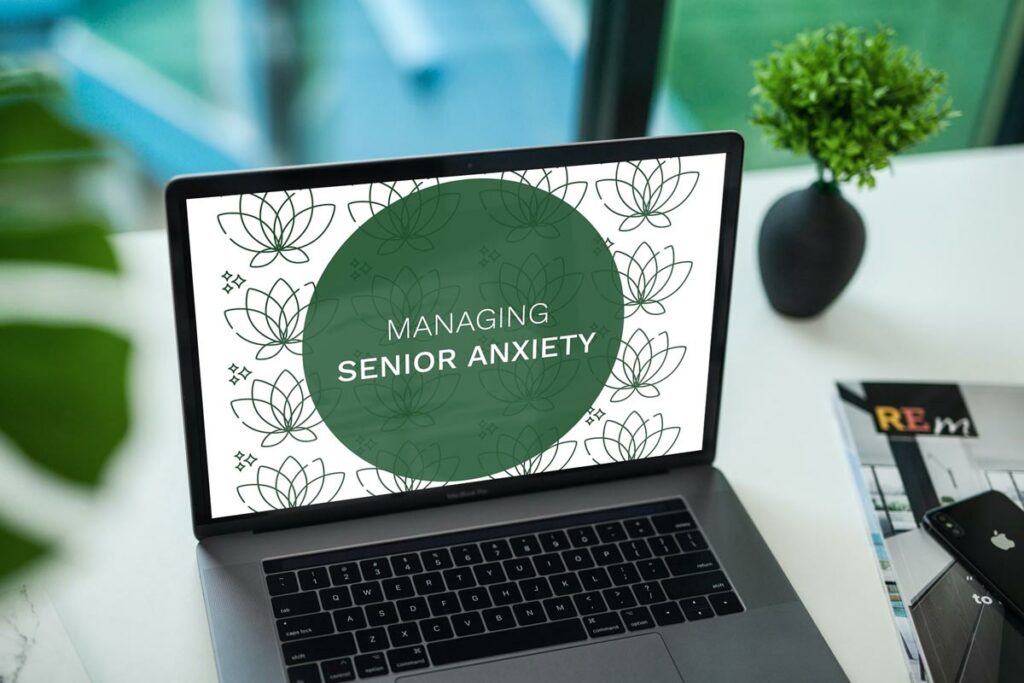 Learn tips for reducing stress and managing feelings of anxiety.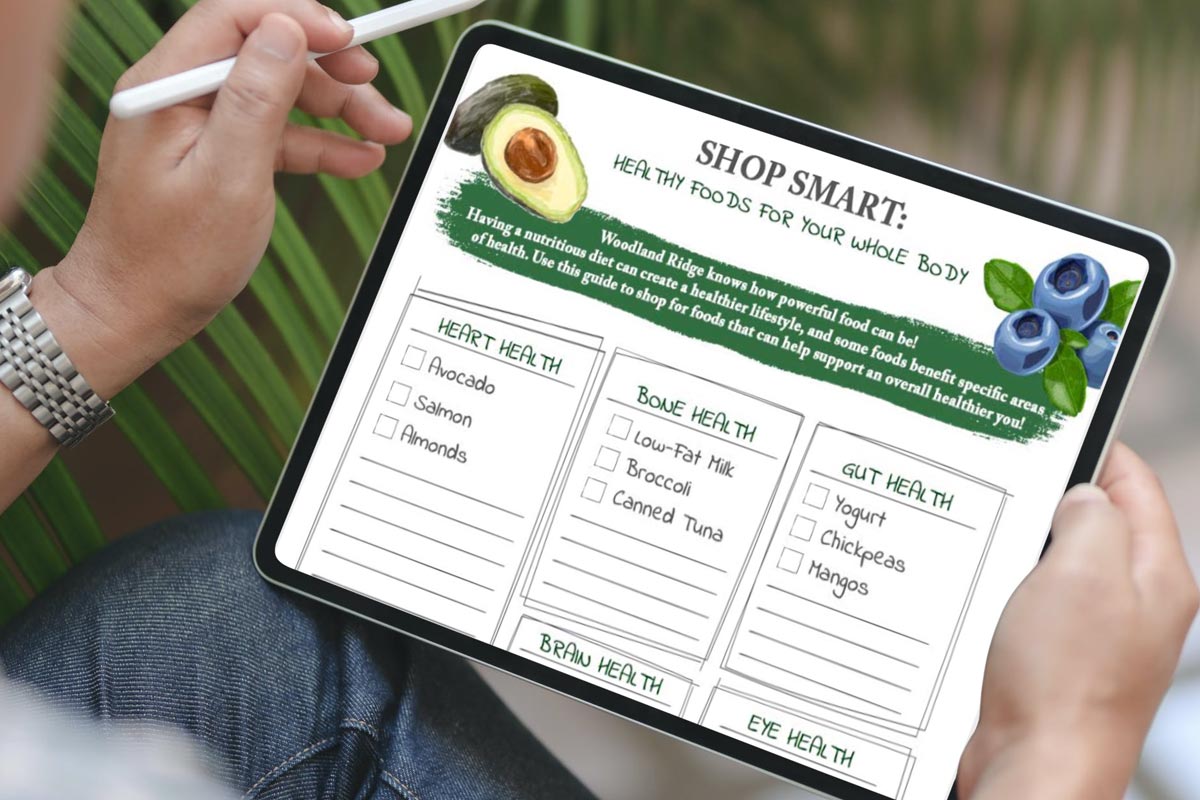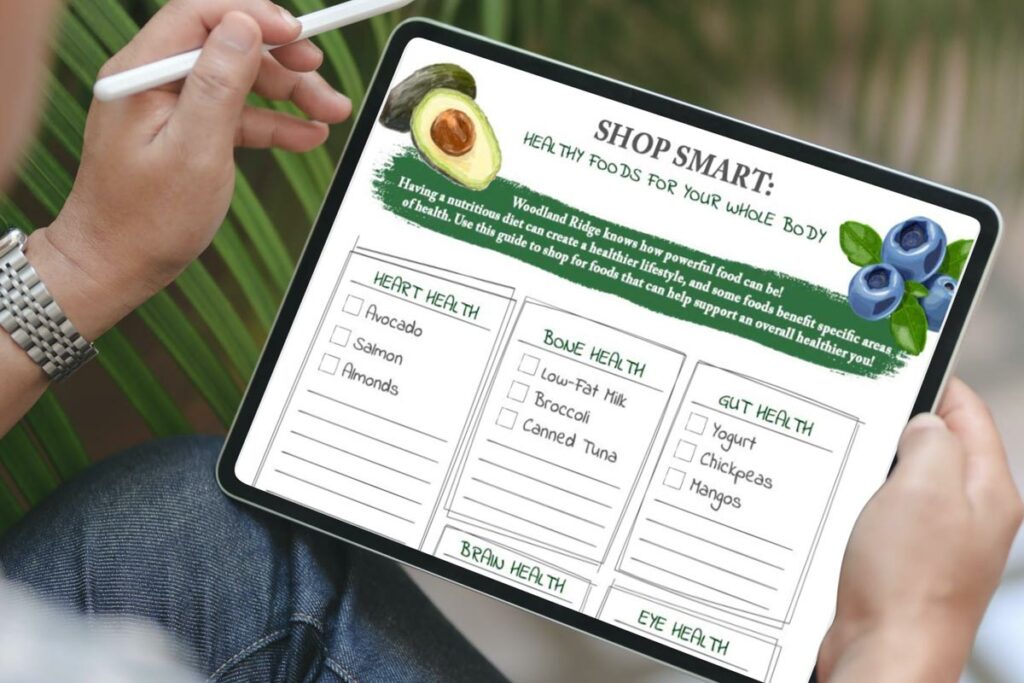 Healthy Foods Shopping List
Use this shopping list on your next trip to the grocery store to stock up on healthy foods that benefit the body.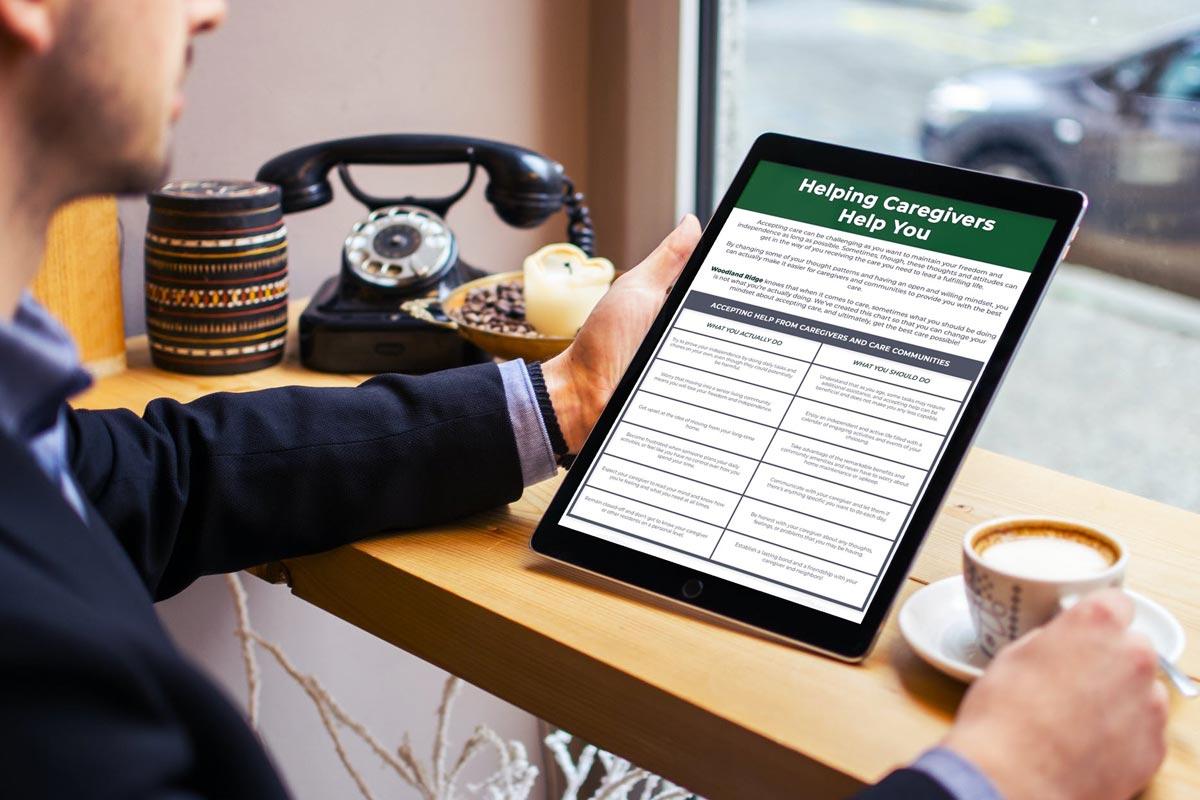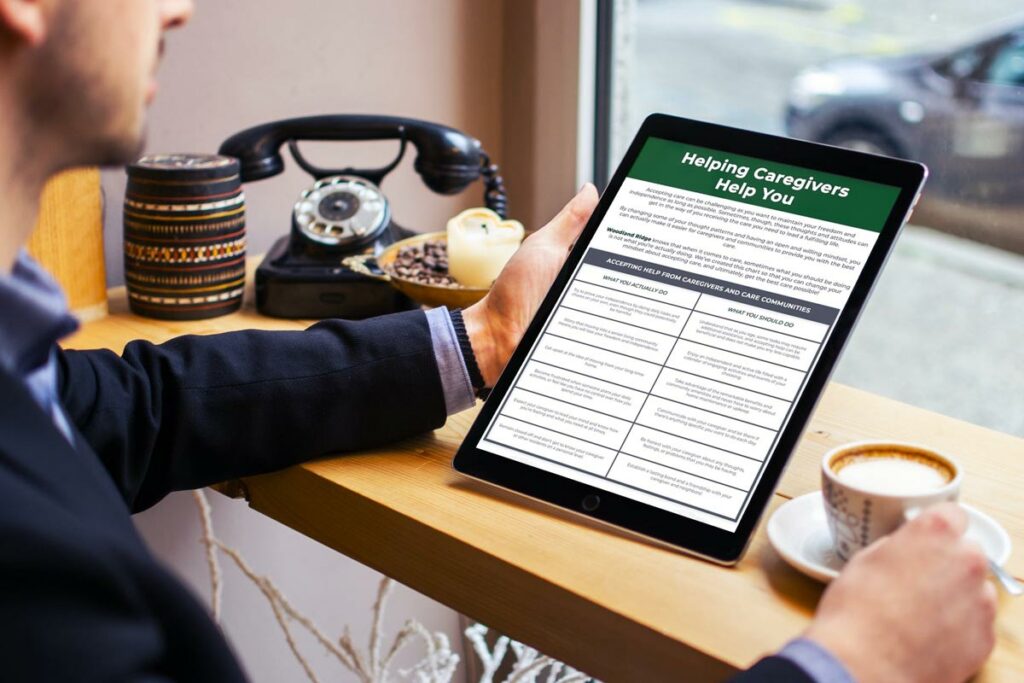 Helping Caregivers Help You
Discover how to change your mindset to more effectively accept care.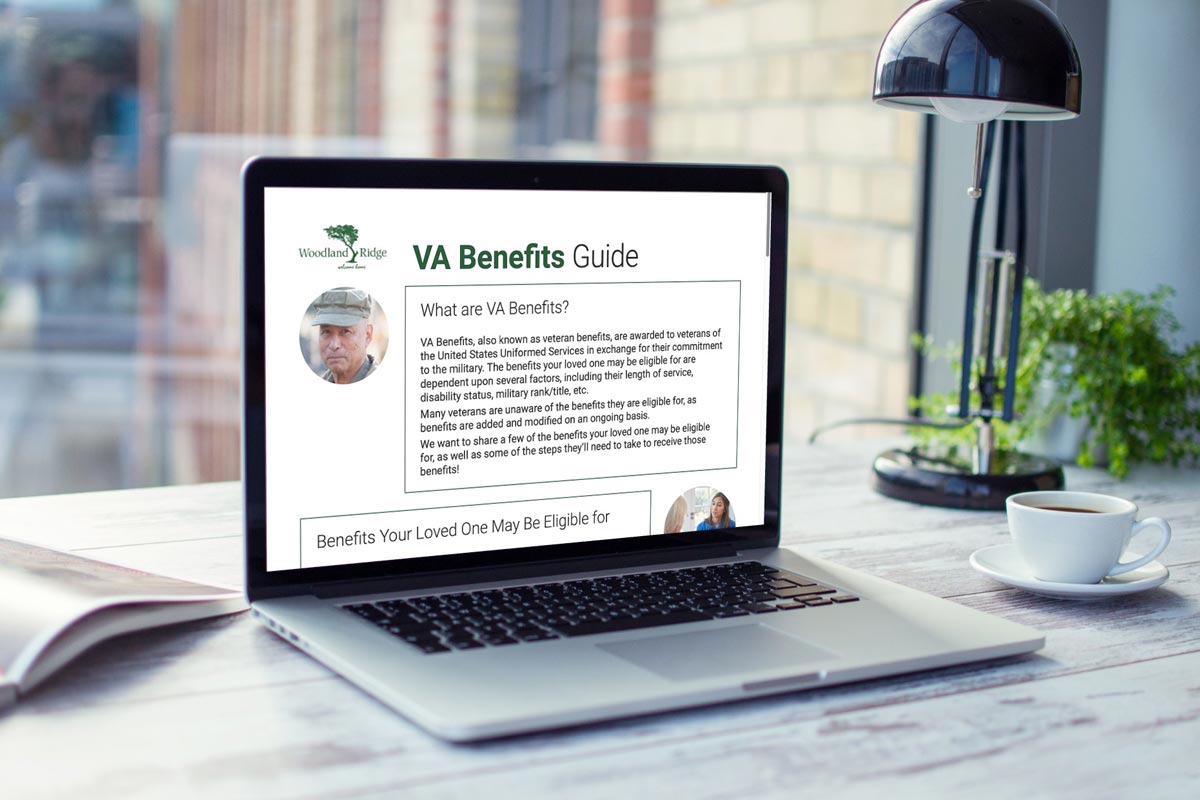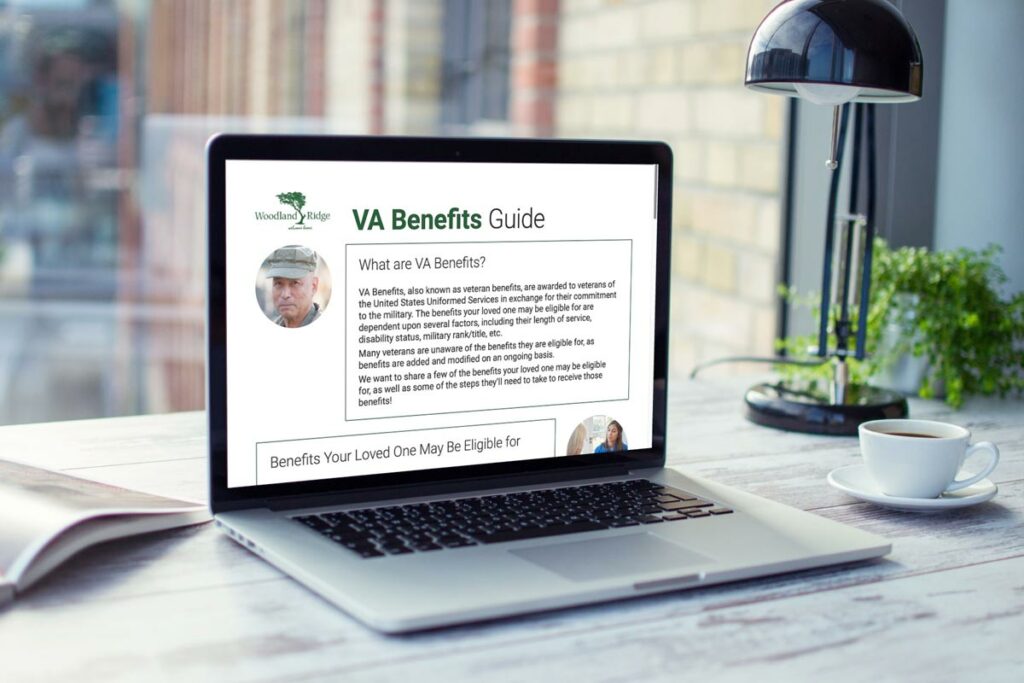 Understanding Senior Living Language
Learn how to describe the evolving nature of senior living to better understand the industry.