Online Resources for Seniors
We understand that financial challenges can stand in the way of making the best healthcare decision. We want to help you explore solutions by offering access to helpful resources.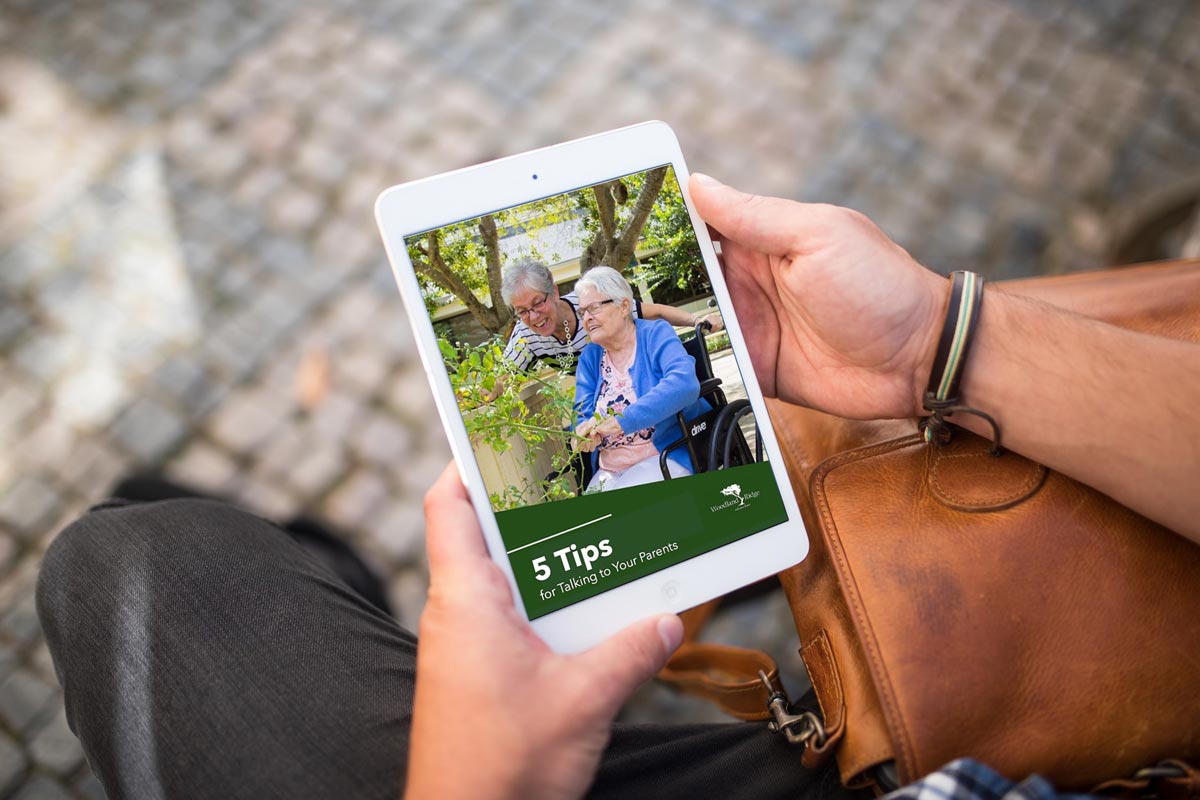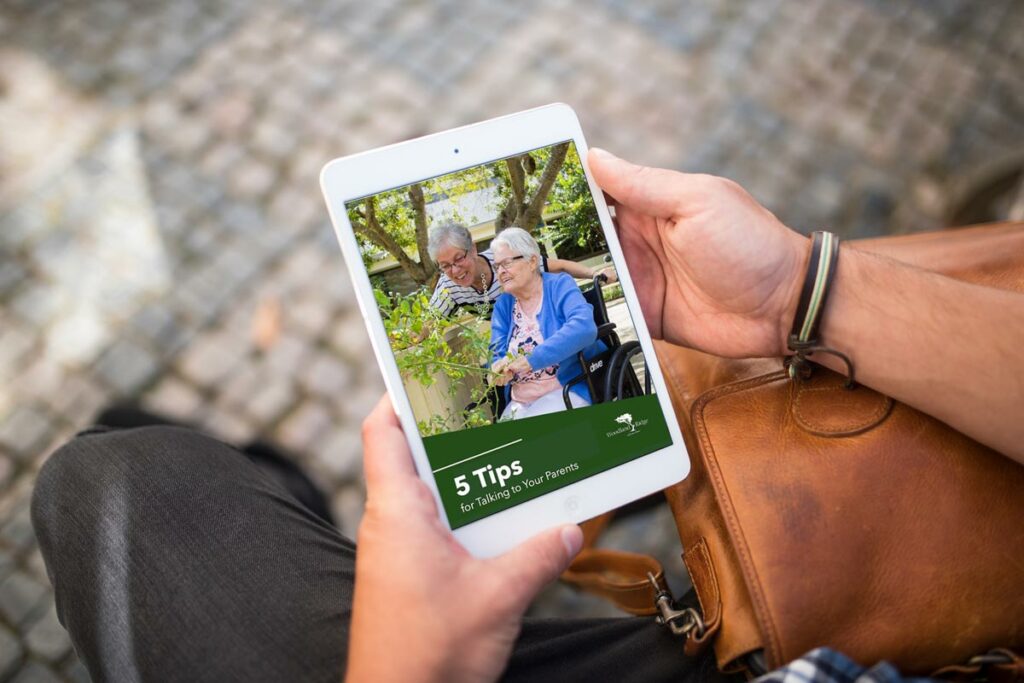 Tips for Talking To Your Parent About Senior Living
Learn tips and strategies for talking to your parents about senior care and the future.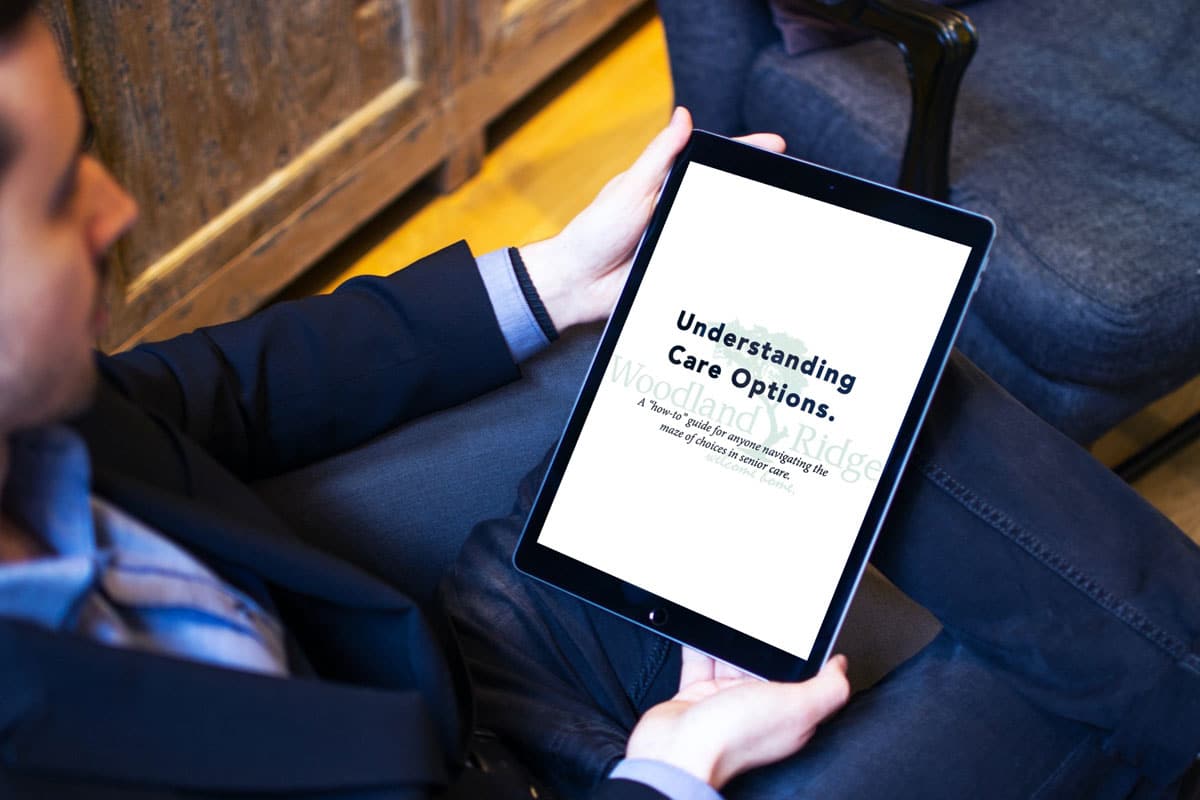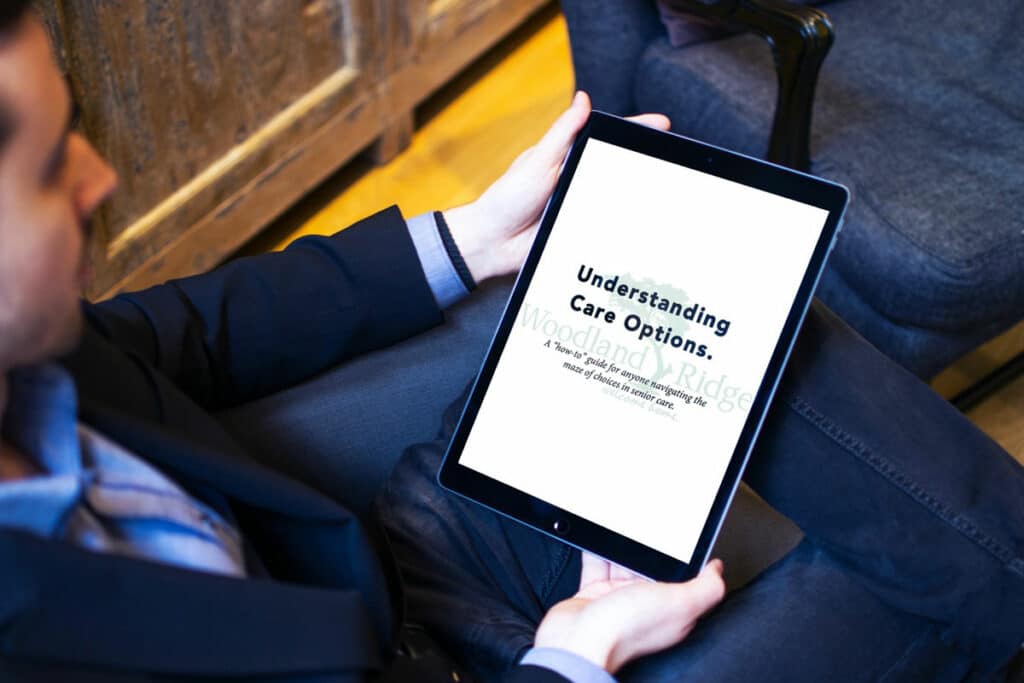 Understanding Care Options
Understand senior care options and navigate all the early questions in senior care.
Financial Resources
Online Resources
Suggested Reading
Financial Resources
Tax Deductibility
An individual can deduct from taxable income certain medical expenses associated with living in nursing facilities, personal care homes and assisted living communities for the purpose of receiving medical care. This deduction may be applicable for adult children or certain other relatives who are paying a portion or all of a resident's costs associated with living at Woodland Ridge. Consultation with a tax professional is strongly advised before making financial decisions.
Contact us for more information.
---

ElderLife offers flexible line of credit programs that are ideal for those who need supplemental funding for senior living while they wait for other benefits to begin or are in the process of selling a home. These simple, convenient financing options are available to both residents and families.
Visit Elderlife Financial
---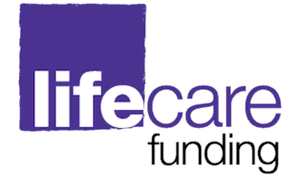 LifeCare Funding assists residents in liquidating life insurance policies through a Life Settlement program, which can assist in helping cover the costs of senior living when other assets such as a home or stocks are difficult to sell or are underperforming.
---
Companion Living
Companion suites give residents an affordable roommate option without sacrificing any amenities, programs or services at Woodland Ridge. Find out more by contacting a representative at Woodland Ridge.
Senior Relocation
SeniorRelocationUSA.com has partnered with Cartus, the world's largest relocation company, to offer a program to help seniors sell their home and make a smooth transition to a senior living community at no additional cost.
Veterans Benefits
Veteran's benefits are available for U.S. veterans or the surviving spouses of a veteran. If you are eligible, you could receive a federal pension of approximately $1,949 per month to help pay for personal care such as assisted living.
Online Resources
Suggested Reading