Reading Time:
3
minutes
Therapy and Physician Services
Medical Experts That Specialize in Senior Health

In-House Physician Services and Therapy Services
Life at Woodland Ridge is easy, and that includes no-hassle access to health care services. Woodland Ridge offers in-house therapy and physician services at our community in Smyrna, Georgia. Our goal is to make it simple for you to get the care that you need.
We ensure that residents have access to care so that they can be healthy, active, and safe. We make it simple for our residents to get the care they need, where they need it.

Therapy Services
---

Legacy Healthcare Services is a Medicare Certified Rehab Agency that provides Physical, Occupational and Speech Therapy services. With an office that is on-site at Woodland Ridge, Legacy offers a convenient way for residents to receive therapy services without leaving their home. Legacy's services are both rehabilitative and preventative with a strong component of health and fitness education. Therapeutic techniques and programs incorporate principles of rehabilitation and healthy aging, emphasizing home and community independence.
Legacy has a variety of clinical programs aimed at ensuring that the seniors that we serve are provided with every opportunity to live their best life. Whether you are receiving skilled therapy services or participating in our Live Well walking club, you are guaranteed to be happy with Legacy's programming. We look forward to meeting you!
Physician Services
---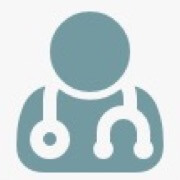 Woodland Ridge partners with local physicians in Smryrna, Georgia, to bring services to our residents. No need to worry about scheduling and remembering appointments. No need to worry about getting to and from the doctor's office.
Woodland Ridge makes access to health care easier than ever before.

Dr. Radhika Mudiyala
Geriatrician

Dr. Lee I. Cohen
Dentist

Dr. Brian Saunders
Optometrist