Reading Time:
3
minutes
The Woodland Ridge Foundation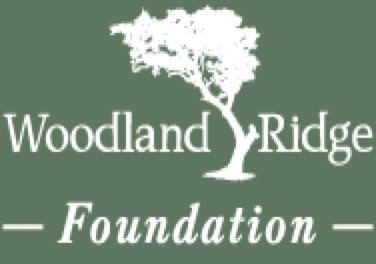 Making A Difference For Our Elders
For many of our senior citizens, a lifetime of sacrifice and dedication to family, country, employers, community, and church have not been enough to guarantee they will be able to afford or get the care they need as they age. As a not-for-profit assisted living community, we are contacted almost daily by these seniors, and we want to be able to offer assistance when social security, small pensions, and meager savings don't add up to cover the cost of care. Medicare and Medicaid do not pay any assisted living expenses in Georgia. For our present generation of seniors, there was no such thing as long-term care insurance and the economy has devastated their savings and investments. For many, age-related limitations prevent them from continuing to live at home and yet they do not medically qualify for nursing home care. Many have no family members that can help, and they come to us looking for answers. With your help, we may begin to find solutions.

Our Current Project
Our first project is for U.S. military service veterans and their surviving spouses. The Veterans Administration offers an "Aid and Attendance" Pension to veterans who meet certain eligibility requirements. Once a veteran has filed for the pension, it can take up to a year before they begin to get regular checks, but the first payment is retroactive to the date of filing. The catch is that the veteran (or the surviving spouse) must be receiving personal care services BEFORE being eligible for the pension. This means that they must pay out of pocket for the care they need. If they are unable to pay until the pension comes in, they must borrow the money. In these economic times, borrowing money for personal care is almost impossible.
Veterans Affairs
By funding a reserve account through our foundation, our goal is to provide these veterans with a zero percent interest loan that will be paid back to the foundation when their retroactive pension payment is received from the Veterans Administration. Veterans will get up to half of the cost for their care at Woodland Ridge funded by this foundation reserve loan program. Each veteran joining the program will be guaranteed that funds will be set aside for him or her for one year before any repayment to the foundation would be expected. Our initial goal is to fund this reserve so our Veteran's Program can be a resource for those who have given so much of themselves over a lifetime. The program will not answer all the needs of our elders, but it will be a start.

Making A Difference For Our Elders
Benefactor – $5000 or more Platinum Sponsor – $1000 or more Gold Sponsor – $500 or more Silver Sponsor – $250 or more Supporter – $100 or more Gift – Any amount A receipt for your donation will be issued and mailed for your tax records.
Woodland Ridge Assisted Living was founded in 1997 as a not-for-profit 501(c)(3) assisted living and memory care facility to serve the residents of Smyrna, Georgia. Since its inception, Woodland Ridge has successfully continued this mission under the direction of its Board of Directors and CaraVita Senior Care as its management company.