Hello family and friends for the last time today!
Many of you have had questions about why we have recently returned to phase red protocols even though it seems that our positivity rates were declining in Cobb County. The answer is that for reasons unknown, the Department of Public Health changed how we calculate the phase numbers on 10/6/21. Since the beginning of the phases, we have used county positivity rates to guide us. Now DPH is telling us that we have to follow the CDC's county transmission guidelines to indicate the visitation/reopening phase. Our phase level returned to red per the CDC's transmission numbers. Currently the numbers are trending downward but we are still firmly in the red phase range. The best way for me to communicate the phase on a weekly basis is to keep it displayed on the door along with the phase guidelines.
As always, your loved ones and our staff's health and well-being is our top priority. We are all anxiously awaiting the day when we can open the doors to full visitation and discard these masks! I have copied the link to the CDC COVID tracker below if you would like to check it out. I just ask for your continued patience and understanding as we all navigate through this new tracking process.
Thank you again for entrusting us with your loved one! It is a responsibility that we take very seriously.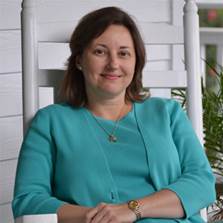 https://covid.cdc.gov/covid-data-tracker/#county-view
Take care and God Bless!
Amy Brannen
Click HERE for the color-coded phases for transmission rates document.
Latest posts by Woodland Ridge Staff
(see all)