As we move through spring, summer looms. It's usually during these warmer months when people spend more time outdoors. It isn't just younger people or those in their 40s and 50s who like to go to the beach, the park, play sports outside or just go for a nice walk or hike, seniors often do, too. However, for somebody of advancing years whose physical abilities may have declined in recent years, it can make enjoying these beautiful days more challenging. It also highlights an important thing to consider: if family or friends have been acting as primary caregivers, and they're planning a vacation during the summer, who will they choose to provide elderly care services for their loved one?
Assisted living for elderly care may offer short-term stay options.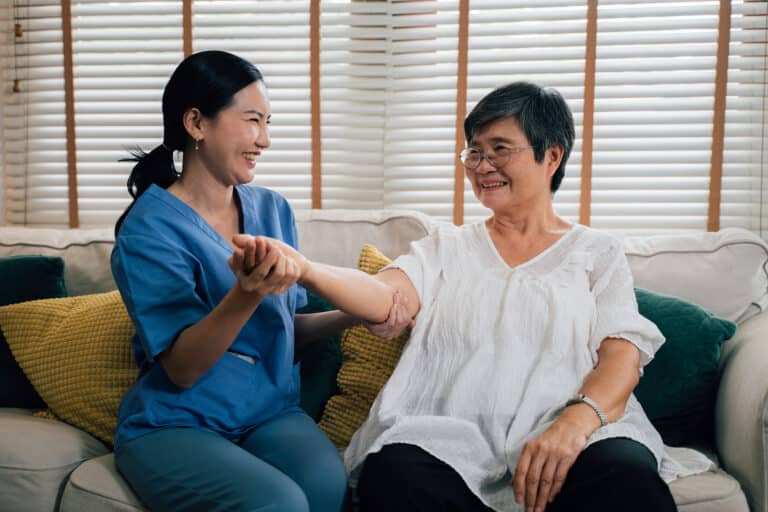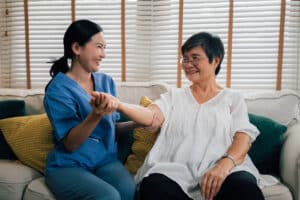 This is sometimes referred to as respite care services, but it's a wonderful benefit for those who recognize the value of this elderly care option. Most people have a tendency to turn to an adult child who lives in town, their spouse, or even a close friend or neighbor for assistance at home.
Yet, most people have other responsibilities, their own life, and pursuits to live for, and may not have the time or energy to devote to this senior all the time.
That's where respite care options come into play. Some facilities offer different types of respite care options for seniors (depending on their capacity and limits). Not all assisted living communities will provide these, but for those that do, short-term stays, such as for a week or two, could be something to consider.
Why should seniors consider these respite care options?
For one thing, it would allow them to see firsthand what this elder care option really does offer. There are far too many misconceptions about assisted living, but it remains one of the best, most effective, safest, and most comfortable senior care options available.
More than that, though, an aging senior who has to rely on their adult daughter, for example, their spouse or close friend who happens to be going on vacation this summer would be surrounded by experienced staff members who can step in and provide the same types of care your loved one was offering.
Not only that, they would be exposed to a number of activities they may have missed out on while staying at home. Some seniors prefer to remain home and then visit a senior center once or twice a week, for example, to meet up with friends, play games, participate in various activities, learn a new art or other craft, and so on, but a quality assisted living community may offer some of the same benefits, but not just every once in a while, but weekly.
These short-term stay options are a wonderful gateway for seniors to enjoy living life on their terms, even if they require some level of assistance. And, as we move closer and closer to summer, depending on the facility, there may be wonderful grounds to walk or transportation services to take them to the park, the mall, or wherever else they like to go just to get out once again.
Latest posts by Woodland Ridge Staff
(see all)