When a loved one reaches their golden years, a primary caregiver may be needed to assist them with their needs. Caregiving is acknowledging a loved one's mental and physical needs and finding someone to provide the best care for them possible. The caregiving journey can be a stressful surprise even for the most stress-free people. With proper guidance, the caregiving journey can be a pleasant time well spent attending to a loved one's needs. Woodland Ridge would like to share some tips with you to better assist your loved one with their senior care along the caregiver journey.
Take A Gentle Approach
Most of the time, seniors are very resistant to care because they feel as if it threatens their independence, and you may be hesitant to even bring up the subject. If your loved one's health is at risk and they need a caregiver, it is imperative to find a positive way to approach them.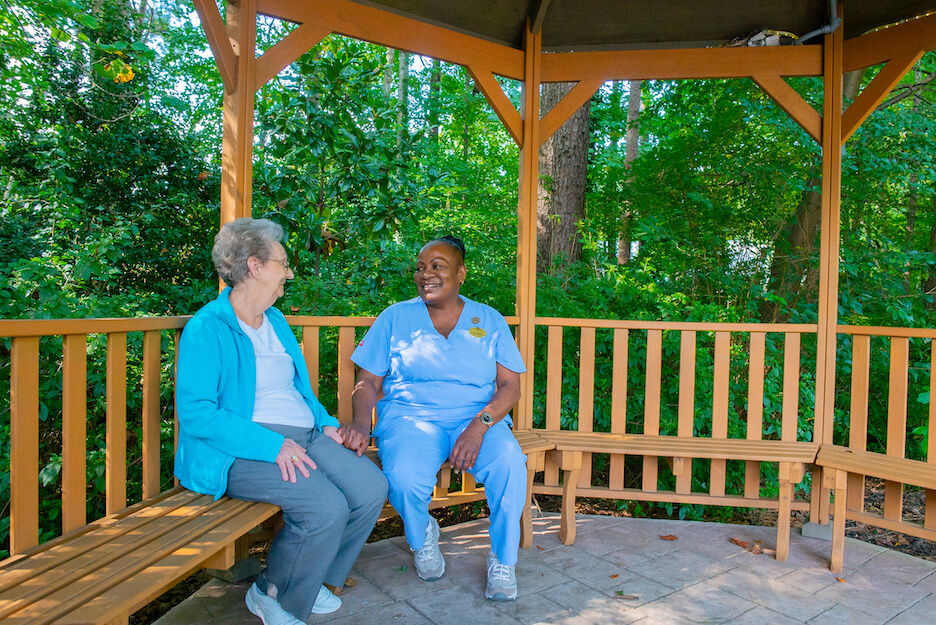 Choose the time in which you approach your loved one carefully and try doing it when they are most relaxed. It's easier to approach someone that is calm and in a relaxed state. Whether your loved one is more comfortable at home or out and about, pick a time and express your concerns carefully without losing your patience.
Manage Finances
The most common worry about senior care for a loved one is the finances needed to support it. Many times, caregivers will pay out-of-pocket and not realize the drain on their bank accounts until time has passed. If you are paying for caregiving products with your own money, there's a possibility you can claim tax return benefits. There are also a variety of low-cost and free resources available for seniors which you should take advantage of. Manage funds wisely and record all prices to get a better picture of everything that needs to be taken care of.
Don't Take Control

Your primary reason for providing senior care for the senior in your life is to support them. Encourage independence and self-care while you help take care of the home and finances. Your actions make all the difference in your loved one's life along the caregiving journey, and letting them maintain control of their life keeps them positive about their experience and feeling independent.
Support Group
If you begin to feel like the caregiving journey is becoming too stressful, and you need a helping hand, there are a multitude of caregiving support groups available. Many locations such as assisted living communities, local groups, and hospitals offer caregiving information and support through speeches or interactive classes. There are also online chat rooms for caregiver's that provide expert advice to keep you motivated about your loved one's senior care!
If you or your loved one are interested in learning more about Woodland Ridge senior living, please contact us today!
Latest posts by Woodland Ridge Staff
(see all)