You've been a family caregiver for quite some time. It might have been your elderly mother you were looking after. Perhaps it was your father or grandparent. Maybe it was a sibling or spouse. Whoever it was who depended on you, now they've chosen assisted living for their future.
It's a great choice. It's not just a great option for them, but also for you. However, that doesn't mean you won't feel a sense of emptiness or even loneliness. The longer a person has been a family caregiver, the greater the likelihood you feel a sense of loss or even have trouble finding purpose again.
A great temptation during these initial days and weeks when an aging loved one has chosen assisted living is to call them repeatedly. You might want to visit every day, perhaps in the morning and again in the evening. You might want to call and "see how they're doing" multiple times a day.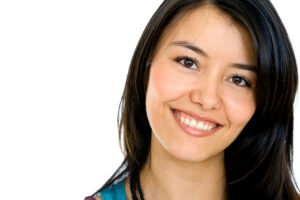 Be cautioned: this is not going to help.
In fact, it could make this transition more difficult for the aging senior. He or she may have chosen assisted living because of the benefits it offers, but they may be nervous, feel homesick, or feel isolated during those initial days.
If that former family caregiver is constantly calling, stopping by, and checking in on them, they may have less reason to get out and explore the various activities or meet other residents.
It's also not going to help you reengage in your old life. Remember, despite all the effort you put into this work as a family caregiver, before that, you had a life. It's time to get back into it for yourself.
It's okay to check in.
There's nothing wrong with calling a person who has just moved into assisted living every day. Just avoid the temptation of making it a habit to call multiple times a day or stop by once or twice every day.
Encourage this senior to get out and explore. Encourage him to go to the dining facility. Encourage her to visit the entertainment room, ask staff about various activities, or just walk the grounds.
The more a senior is waiting around in their room for a call from you or notification from the front desk of a visit, the less likely they are to get out and start living in this new community.
Assisted living is a great option for people of advancing years, and sometimes a family caregiver can be just as unsettled about the transition as the senior himself or herself.
If you or an aging loved-one is considering a move to an Assisted Living Facility for Caregiver Services in Cumberland GA please contact the caring staff at Woodland Ridge today. 770-431-7055 
Latest posts by Woodland Ridge Staff
(see all)