Employee Spotlight – January 2023
Our employee spotlight shines on Felecia Coleman Wright. Felecia was selected to be our Wanda Braziel, Employee of the Year! Wanda Braziel was a beloved board member who our Employee of the Year Award is named after.
We are pleased to present this esteemed award to Felecia for her outstanding work ethic and ability to step in whenever needed.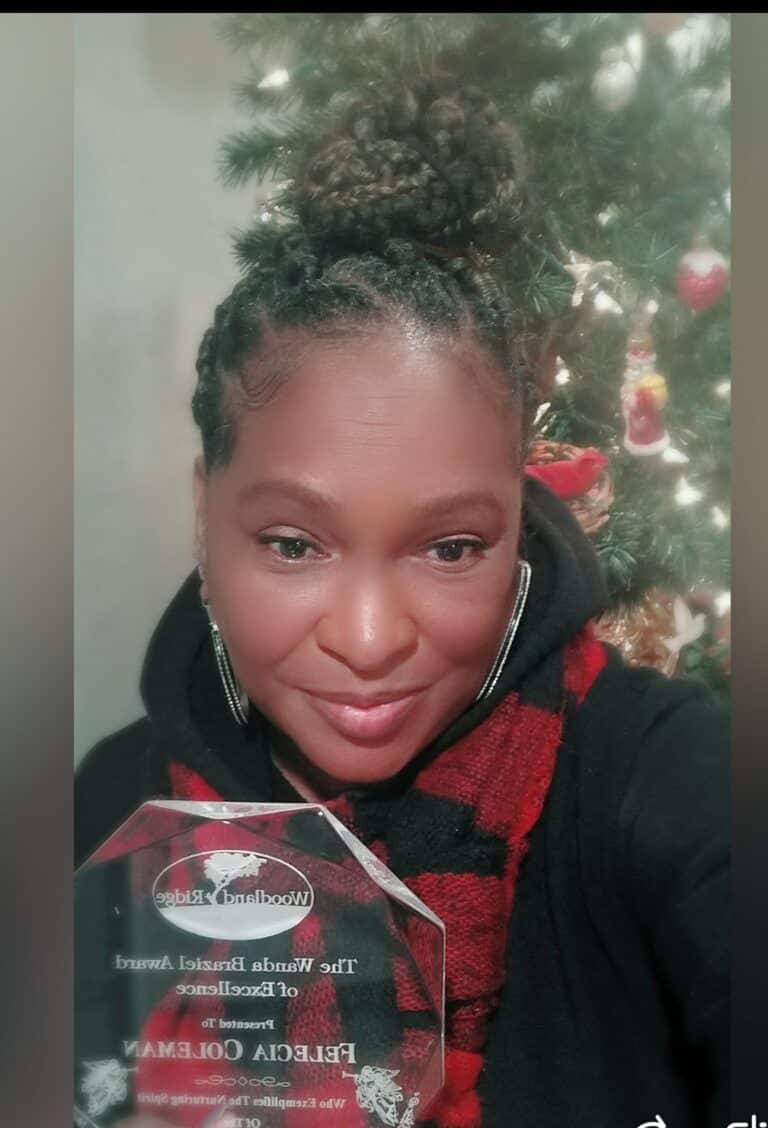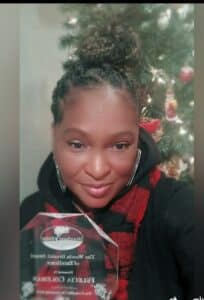 Felecia grew up in Chicago, Illinois in a huge family with 12 brothers and sisters. She moved to Georgia for a short time as a youngster, went back to Chicago, and came back to Georgia permanently in 2001. Before coming to the medical field, Felecia worked in accounting, finance, and payroll for 20 years, always having a leadership role. Her desire to help people drew her to the medical field in 2006. She says she loves being hands-on with our residents.
Felecia is married to her husband of 8 years, Adrian Wright. They have 3 children, daughter Joshelle, 32, son Tyler, 25, and son Tyrese, age 17. They also have 1 grandson, Rashad, age 10, and another baby born in May. To complete their family, they have a dog named Joc that Felecia says she, "loves to pieces." Felecia is very family oriented. In her spare time, Felecia enjoys bowling, painting, and shooting pool. When you look at the accompanying picture, you'll see how young Felecia looks. She said to be sure to mention that she's 57!
Felecia came to Woodland Ridge in June 2021 and says, "It's laid back and makes you feel comfortable. I love the small atmosphere."
We love Felecia's great attitude and it's easy to see her love for our residents. Felecia is an invaluable part of our team!
Latest posts by Woodland Ridge Staff
(see all)