Employee Spotlight – May 2023
In our Employee Spotlight for May is Keilah Jackson, our receptionist. Keilah is from Atlanta and is the oldest of 3 siblings, with 1 brother and 1 sister. She was raised mostly by her Grandma. She remembers working as a teenager and went to the Job Corps to learn nursing, getting her CNA license in 2012. There were several places Keilah worked, as well as several other jobs like dietary and housekeeping before coming to Woodland Ridge as a CNA in August of 2022. Keilah is so skilled at getting along with people, that she was promoted to the reception job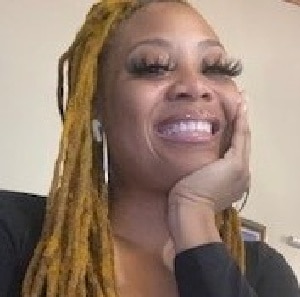 Keilah has 3 children, a son, Kaine, age 15, and 2 daughters, Jamesia, age 11, and Sariyah Faith, age 7. Keilah's children are her joy in life. She says they do things together every weekend, like bowling, going to movies or bounce houses, and doing arts and crafts too. Residents compliment her on having such great, respectful kids.
When talking about Woodland Ridge, Keilah says, "I like the people! It's an easygoing place and I just love everybody." We admire Keilah's work skills and her parenting skills. She always has the best attitude and work ethic. Keilah is a nice person who is easy to talk to.
We are so fortunate to have Keilah as part of our team.
Latest posts by Woodland Ridge Staff
(see all)