EMPLOYEE SPOTLIGHT November 2022
In our Employee Spotlight for November is Anna Williams, Med Tech. Anna is originally from Broxton, Georgia, and grew up with 3 sisters. She remembers going to work in the tobacco fields when she was just 11 years old. She later worked in chicken processing plants for Goldkist Farms and for Campbell's Soups. Anna says she has always loved cleaning and then worked at a school as a housekeeper.
When she moved to Atlanta in 2002 she worked at Emory as a housekeeper for just a couple of months before discovering Woodland Ridge. At Woodland Ridge, Anna signed on to work the 11:00 – 7:00 night shift and then would stay over to help in the kitchen at breakfast. She says she was happy when Woodland Ridge sent her to CNA school. It was over 10 years ago that she moved up to being a Medicine Technician and has been at Woodland Ridge for 20 years total.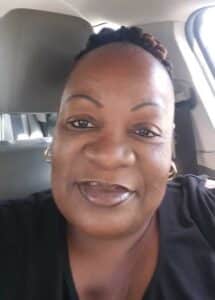 Anna has two children, a daughter, Kendra, and a son, Lee. She also has 5 grandchildren that she loves to spend time with. In her spare time, Anna loves to cook, saying pork chops are her favorite thing to make. She also loves shopping. Anna says, "I like everything about Woodland Ridge. I love my residents."
We're so happy to have Anna continue to be such a dedicated member of our team. She brings the continuity of care that makes all the difference for our residents and families.
Latest posts by Woodland Ridge Staff
(see all)