GSLA 2022 Hero Award of Excellence – Staff Member
Kathryn Trice
Woodland Ridge Assisted Living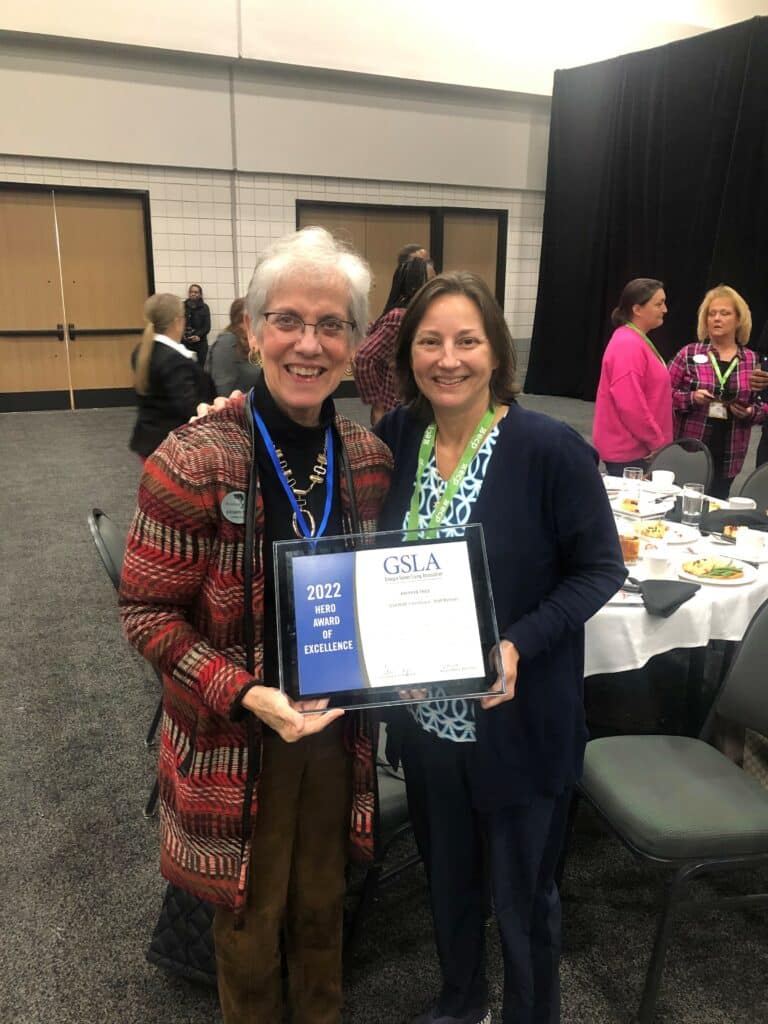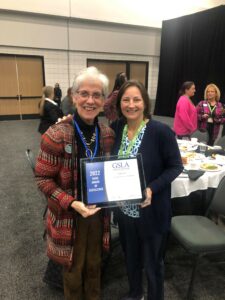 Kathryn has been keeping seniors' minds and bodies engaged for the past 30 years. She believes that seniors can continue to enjoy life to the fullest within an assisted living community. Kathryn plays the harp professionally and entertains our residents with her skills on the harp and piano. She oversees multiple community partnerships with our local schools, churches, and scout programs. One of our high school partners, Pope High School, asked her to accompany their orchestra to Carnegie Hall to perform with the harp.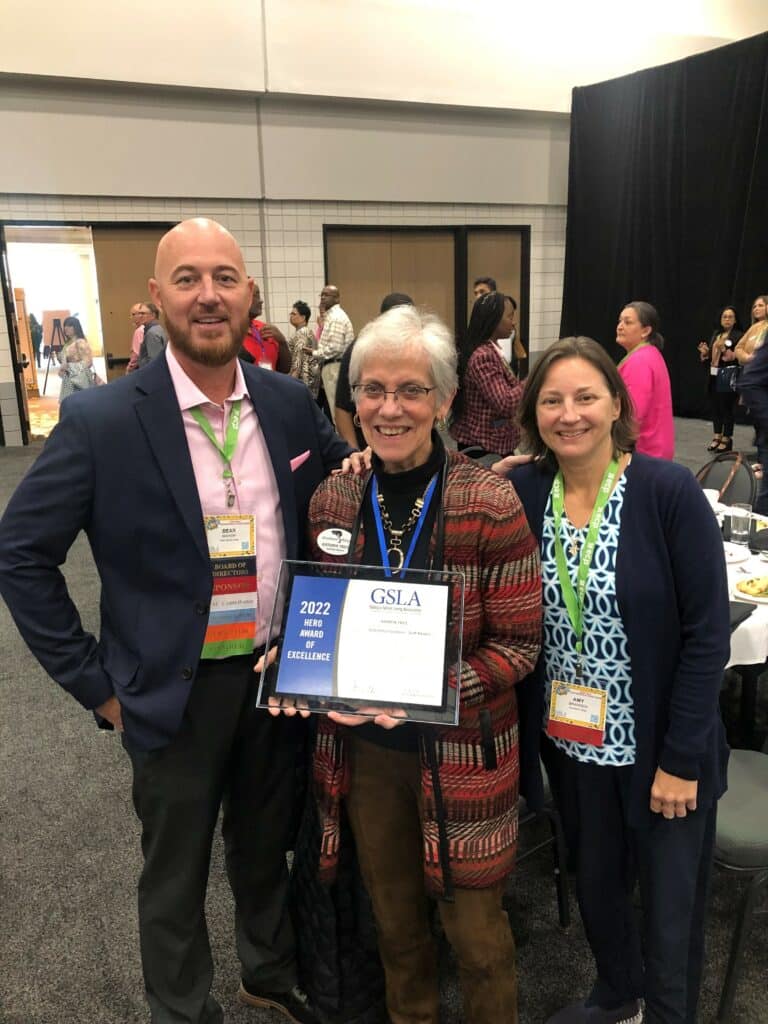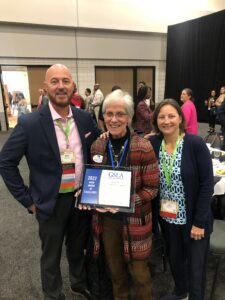 Kathryn is quite active with the Second Wind Dreams program and has helped many of our residents live out their dreams. Some of them include being a Cobb County judge for a day, addressing military troops, teaching for a day, or dipping ice cream again from an ice cream truck. She is always busy keeping our seniors engaged in rewarding, unique experiences. Kathryn's passion for gardening has shown the residents that getting a little dirty pays off when the flowers or tomatoes bloom and grow in our courtyard areas. She is especially proud when they bring in their heirloom bulbs and we all anticipate the plate-size dahlias that are to come. Kathryn has made Woodland Ridge a wonderful place for seniors to experience any activity they can think of with her can-do attitude, positive spirit, and unwavering dedication.
Kathryn was awarded this award and culled from over 69 nominations and representing over 6,000 care staff in Georgia's senior living communities, for her incredible dedication to the seniors in our community. We are so proud of her for all that she does for our staff and residents at Woodland Ridge Assisted Living.
Latest posts by Woodland Ridge Staff
(see all)