Too often, adults end up taking on the role of primary caregiver for an aging loved one. It might be a grandparent, but more often it's their elderly mother or father. Even if they have siblings, and others who can help, many of these estimated 44 million family caregivers do it alone.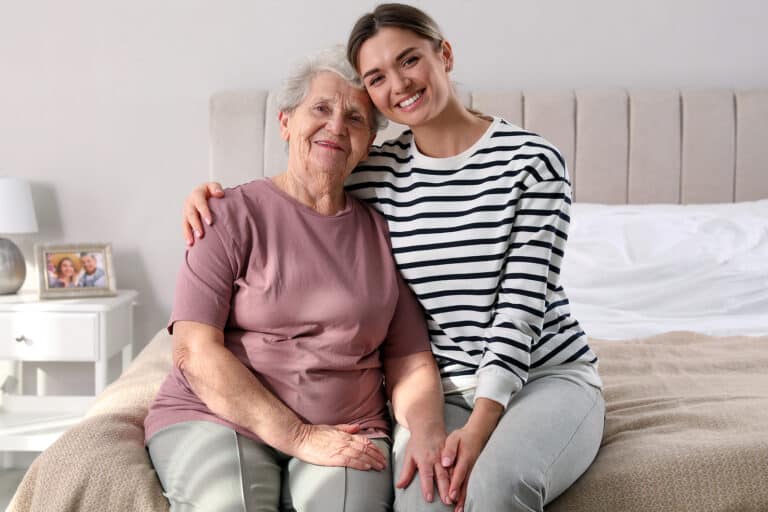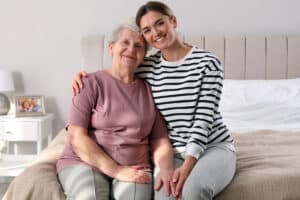 Some do it alone by choice; they keep pushing away any offer of assistance, advice, or counsel. They might do this for any number of reasons, but often it, unfortunately, comes down to the fact they are the ones there, on the ground, and they see no reason to listen to outside counsel, especially from people who barely have time to visit.
Some do it alone because they have no other choice. They may not have siblings to count on. There might not be anybody else in the family to help. At first, they may never consider a professional caregiver because they either don't know anything about it or have misconceptions about what it is, what it costs, and what it can do for them and the seniors.
Make no mistake a caregiver in a professional environment, such as assisted living, can be incredibly beneficial for aging seniors and their immediate loved ones who are supporting them, most notably adult children.
However, what do you do when you find yourself all alone in this caregiver process?
As a caregiver start planning early.
Even if you're not quite at that stage of being a family caregiver to your elderly mother or father, spouse, or somebody else you care about, it's never too early to start planning.
This doesn't mean you have to choose an assisted living community or other elder care option but begin by looking into all options. Find out what's available in the area, what services they offer, cost, comfort, reviews, and anything else you can find out.
When you start early, you won't feel so overwhelmed trying to do this caregiving task by yourself.
Focus on key talking points.
Most seniors want to live independently. They don't want to give up their autonomy. Unfortunately, that's one of the first things they fear losing when they struggle with mobility, have injuries, or are dealing with health emergencies.
Focus instead on talking points that could pique their interest, such as activities at a local assisted living facility, the living quarters, the ability to connect with other seniors and not be alone most of the time while you're at work or taking care of other obligations.
Discuss their wishes for medical and other living arrangements should they reach a point when they are no longer able to support themselves or make rational decisions alone. This may include talking about power of attorney, which could be a difficult discussion for many seniors. Yet, it's an important one to have while you can.
Be ready to take care of yourself.
As the sole caregiver for an aging person, you need to take care of yourself, otherwise, you won't be much help to them. Make sure you set reasonable limitations and expectations. Before you reach that point, the moment of burnout or complete exhaustion, understand the value assisted living still offers.
Latest posts by Woodland Ridge Staff
(see all)