Staying in shape takes time and effort, no matter your age. For an elderly person, especially somebody who might be dependent on another individual for support, as with elder care professionals at an assisted living facility, it may seem as though staying in shape is almost impossible.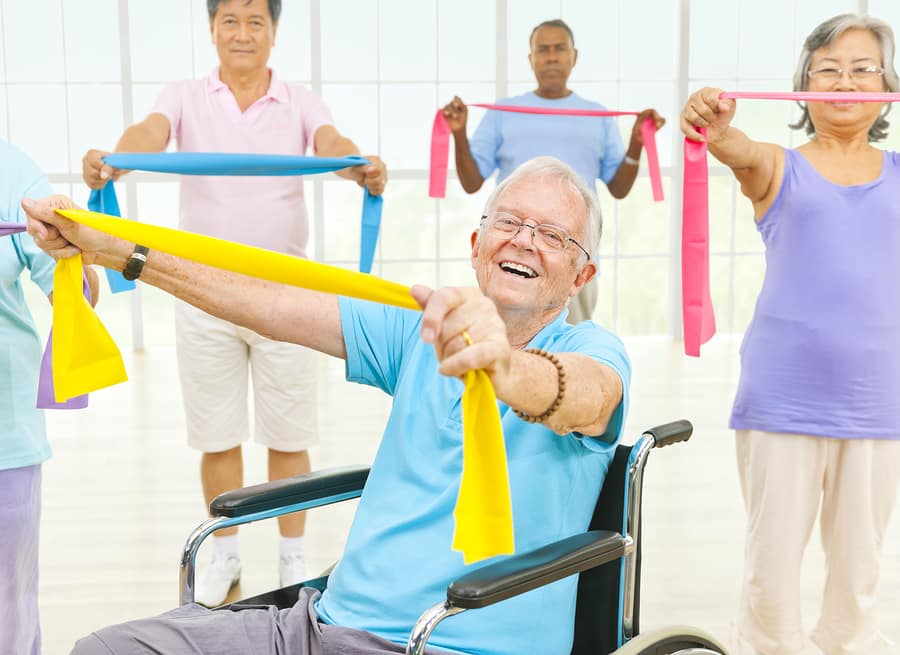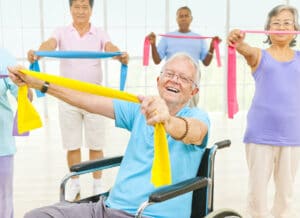 In truth, it is possible for people of all ages and with many different types of physical shapes, sizes, and medical conditions to get some type of exercise. That's what many seniors discovered when the pandemic hit, and that's also when they first heard the term 'lockdown.'
They were suddenly unable to have visitors, and spend time with family or close friends, and it led to more isolation. Far too many elderly men and women no longer got the kind of exercise that would benefit them and their health.
Now, though, a couple of years removed from the beginning of the pandemic, we recognize just how important it is for people of all ages to stay in shape, as best they can.
Here are a few ideas that can help aging seniors who have chosen assisted living as their elder care support of choice stay fit and healthy, as best they can in the coming years.
Get balance training exercises with elder care supervision.
Balance is one of the first things that people of advancing years struggle with. When you begin losing strength in your legs, it's more difficult to walk up and down stairs, get up from a seated position, get out of bed, and maintain balance. The more health issues you face, the more difficult it becomes to stay balanced.
Balance training exercises focus on the muscles and parts of the body that are most connected to staying balanced, which happens to be your legs and feet. Some of these exercises may include standing on one foot, doing squats, or even lunges.
They don't necessarily have to be easy, so long as they are appropriate.
Basic exercises, like walking and climbing stairs.
These exercises will help to strengthen the muscles in the legs, too, but they may not be all that exciting. However, in the right environment, with the right instructors who have experience assisting seniors, they can be a wonderful asset.
A quality assisted living facility may have fitness equipment on site and even instructors who may visit weekly or biweekly or even a couple of times a week, but seniors can do more than just wait for a class.
Swimming and other water activities.
One of the best low-impact or even no-impact activities that can help strengthen the muscles and increase the heart rate is swimming or treading water in a pool. There is simply little to no impact on the joints and it helps to strengthen the muscles, tighten up muscles in the legs, and that can be a great asset for improving balance and strength while getting up and walking around.
The older a senior is, the more important it becomes to choose wisely with regard to elder care. Assisted living remains one of the best choices around.
Latest posts by Woodland Ridge Staff
(see all)