Employee Spotlight, August 2022
In our Employee Spotlight for August 2022 is Toni White. Toni grew up with 7 brothers and 2 sisters. Her family is unique in that her Grandmother was a triplet, her Dad and her Mom are both twins and Toni is a triplet too, having 2 brothers, Antoine and Anthony born with her. 
The family is from New Jersey and Toni graduated from Camden High School. She graduated a year early, being allowed to skip a year due to her good grades. She went on to Rutgers University for 2 years. It was at this time that she became a CNA. Toni became a phlebotomist in 2003 and a Home Health Aide in 2007.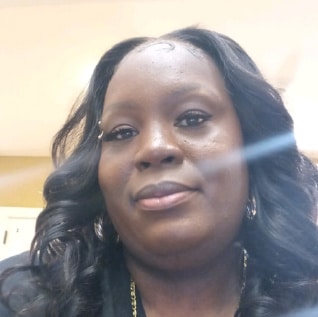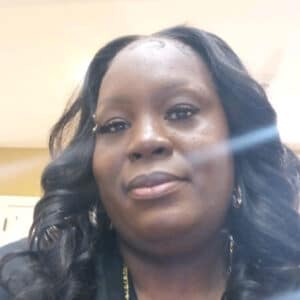 She loves taking care of her residents and says she gets attached and learns about each one and their needs. When Toni's grandmother was hospitalized and the family was told to put her in a nursing home, Toni made sure she was given the power of attorney to be able to take her grandmother to her home and care for her there. She says they were told her grandmother only had 6 months to live, but with Toni's exceptional care, her grandmother lived another 3 years.
Tony has 6 children, 5 sons, and 1 daughter. She also has 8 grandchildren that she loves to spend time with, having them in her care during the summertime. When Toni has some spare time, she enjoys roller skating which she's done since she was just 4 years old. It's a family pastime that she shares with her grandchildren along with swimming. During football season, you'll find Toni cheering for the Washington team, formerly the Redskins.
Toni has only been at Woodland Ridge a few weeks but has already become a resident favorite and an indispensable member of our staff, never missing a day and being willing to work overtime if needed. She says, "I've always loved memory care. They need more attention and I love it there." She is grateful to everyone for welcoming her to our community. We love having Toni as part of our team and can't imagine how we got along without her.
Latest posts by Woodland Ridge Staff
(see all)