Resident Spotlight – February 2022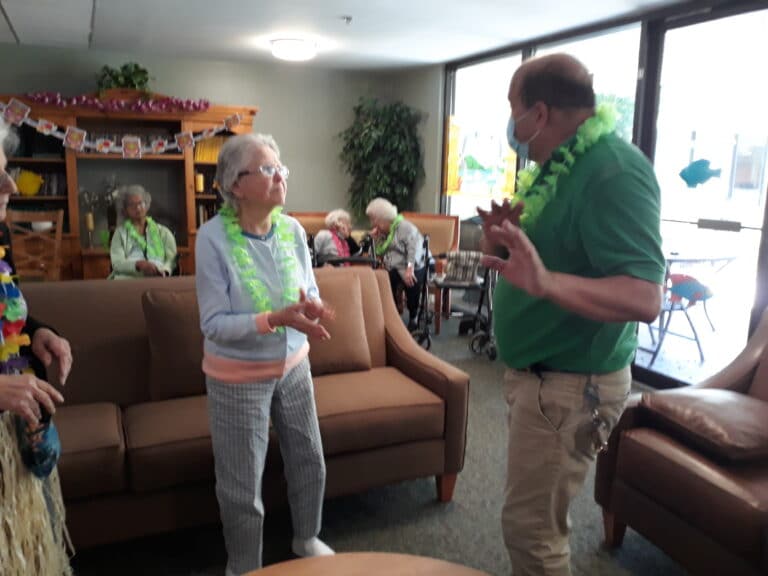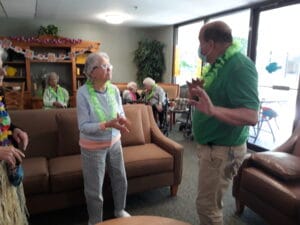 Our Resident Spotlight shines on Nancy Merrill for February 2022. Ms. Nancy was born and raised here in Atlanta, with one brother and one sister. They were in the West End neighborhood and Nancy and the neighbor kids would collect the stray golf balls from the driving range and sell them back to make some pocket change. Another memory is of taking the streetcar to "The Guernsey Jug" in Smyrna to get ice cream. The building that was the "jug" is now the clubhouse of the "Heritage at Vinings" subdivision on Atlanta Road, not far from where Ms. Nancy lived and raised her family for 50 years.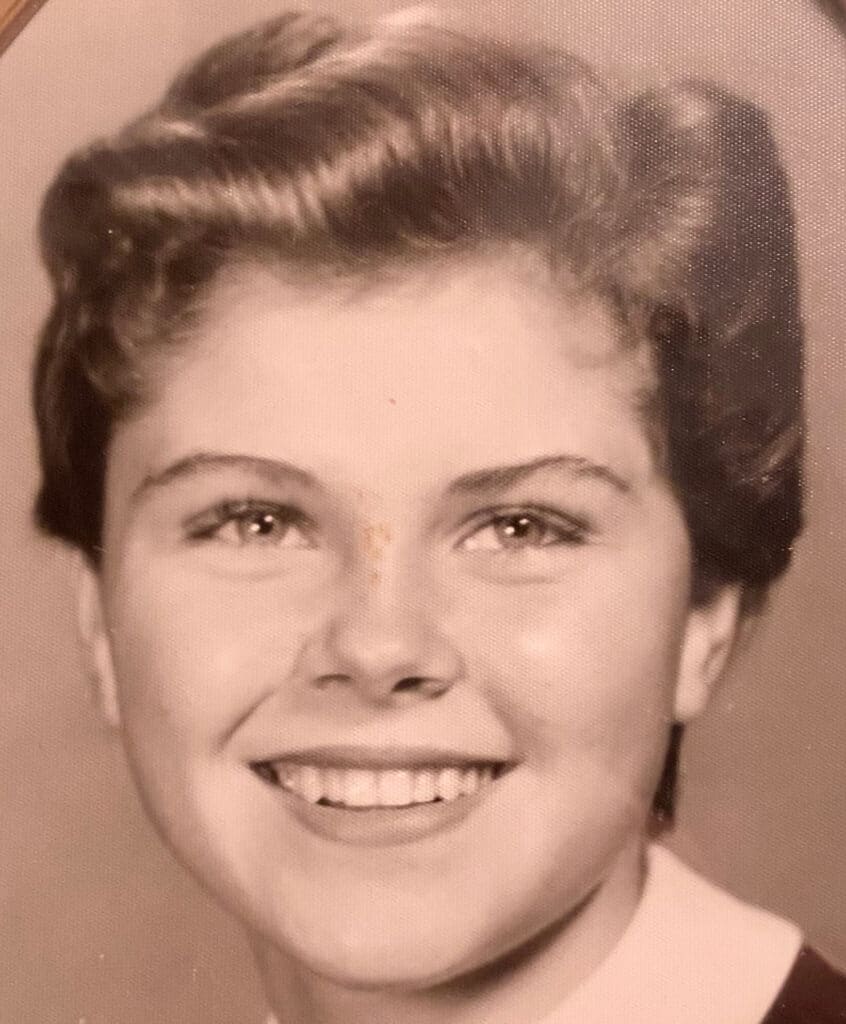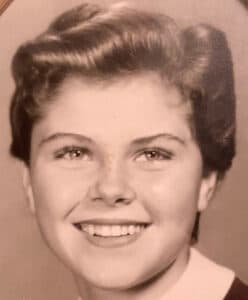 While attending Brown High School, Ms. Nancy swam on the Aquatics/synchronized Swimming Team. She was known for being able to swim the breaststroke without getting her hair wet! After high school, Ms. Nancy went to Florida State University. When she returned to Atlanta, she worked in the credit office at Rich's Department Store in Atlanta. It was there that she met her husband, Reagon. Ms. Nancy also worked in several doctor's offices as a medical secretary or administrative assistant. Reagon and Nancy have 3 children and 1 grandchild. Ms. Nancy has always been close to her sister, Judy, and their two families would go on vacations together to the beach or the North Georgia mountains when their children were younger.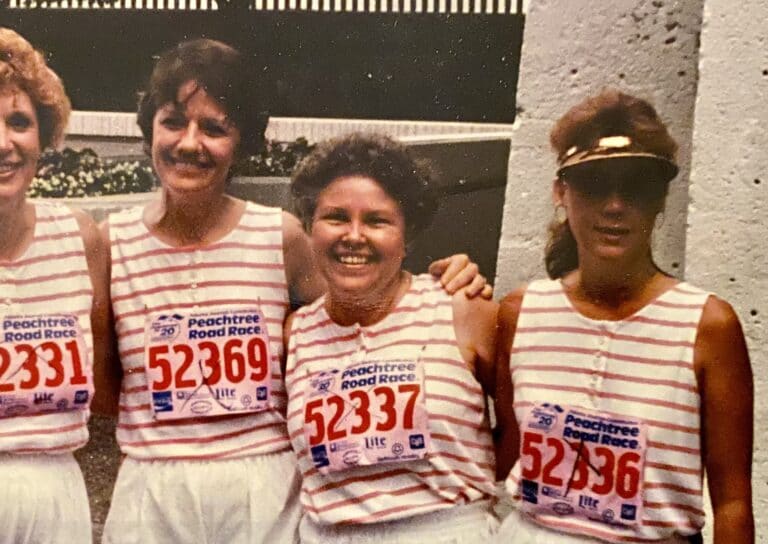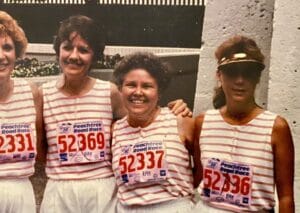 Favorite pastimes include playing ALTA tennis with the West Smyrna Swim and Tennis Club for over 20 years, mostly doubles and mixed doubles. Ms. Nancy also ran the Peachtree Road Race many times with her husband and friends. She was in a Book Club and Bridge Club for many years, but one of her favorite things to do was singing. Ms. Nancy and her husband were very active in the Smyrna First United Methodist Church, singing in the church choir for over 30 years, chaperoning the youth choir trips and singing with The Notables. She also sang in the Smyrna Community Chorus and was a troop leader for her daughter, Julia's, Girl Scout Troop for a few years.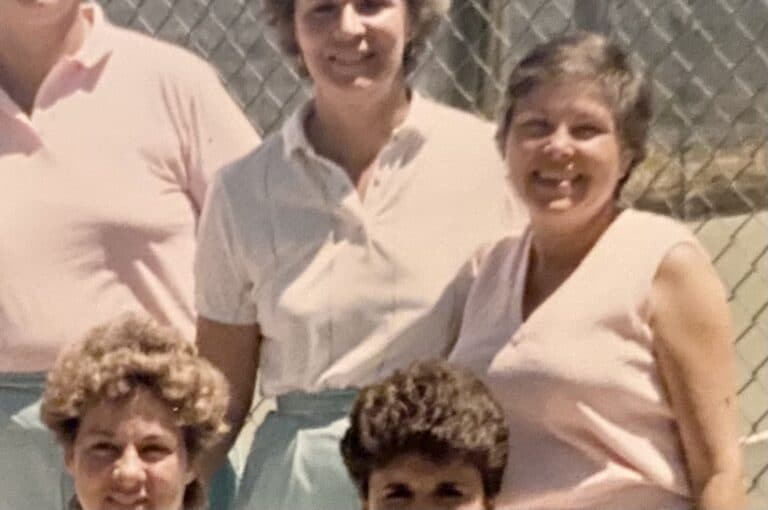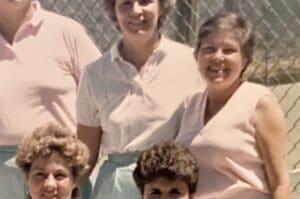 Daughter Julia says, "Mom was a devoted to her family and a wonderful Mom. She cooked dinner almost every night except for Fridays when they went out to dinner with friends. She volunteered at all the kid's schools and drove for over 50 years without ever getting a ticket!"
In the attached pictures, Ms. Nancy ran the Peachtree with her friend from high school days, Ms. Polly Brownlee. At Woodland Ridge, Ms. Nancy loves the music activities and always has a wonderful smile to greet everyone! We're so happy to have her as part of our Woodland Ridge family.
Latest posts by Woodland Ridge Staff
(see all)