Resident Spotlight, August 2022
Our Resident Spotlight shines on Peggy Crosswell for the month of August 2022. Ms. Peggy is originally from Elizabeth City, North Carolina, and is an only child. When in high school she played saxophone in the high school band and went to the band camps in the summer. She was also in the high school honors club. After graduation, Ms. Peggy went on to Mars Hill College for two years and then on to Duke University to get her Registered Nurse degree.
When she got married, she and her husband moved to Texas for 4 years, then to Albuquerque, New Mexico for 4 years, followed by Ann Arbor, Michigan for 4 years. The next move brought them to Decatur, Georgia. It was shortly after the last move that Ms. Peggy got divorced.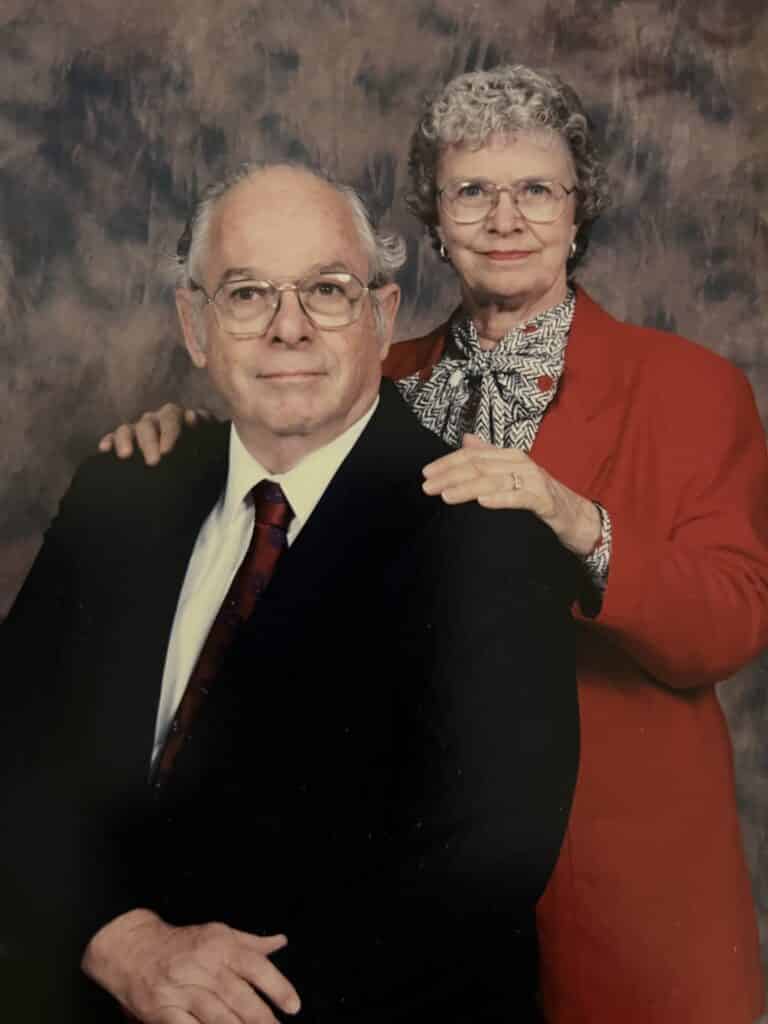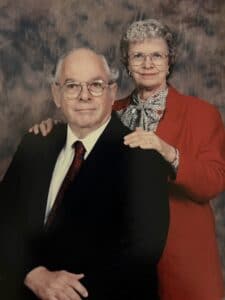 When she remarried, it was to Jack Crosswell, who taught the family how to camp. They did a lot of hiking and camped in numerous places, especially the Great Smoky Mountains, learning about bears, deer, foxes, and all types of wildlife. Peggy's daughter, Anne, remembers a time when a bear came into their camp and they all jumped into the box on top of the car that held their gear. Luckily, the bear only searched the garbage cans and left them alone.
Another lifelong love is for the ocean and lakes. Growing up she was just an hour away from the Outer Banks of North Carolina and went there often, both as a young girl and later with her own children for summer vacations. Ms. Peggy's dream had been to live on a lake and in 1995 they moved to a house on the lake in Talladega, Alabama. She enjoyed having her grandchildren visit and play at that lake house.
Ms. Peggy has 3 children, 7 grandchildren, and 3 great-grandchildren.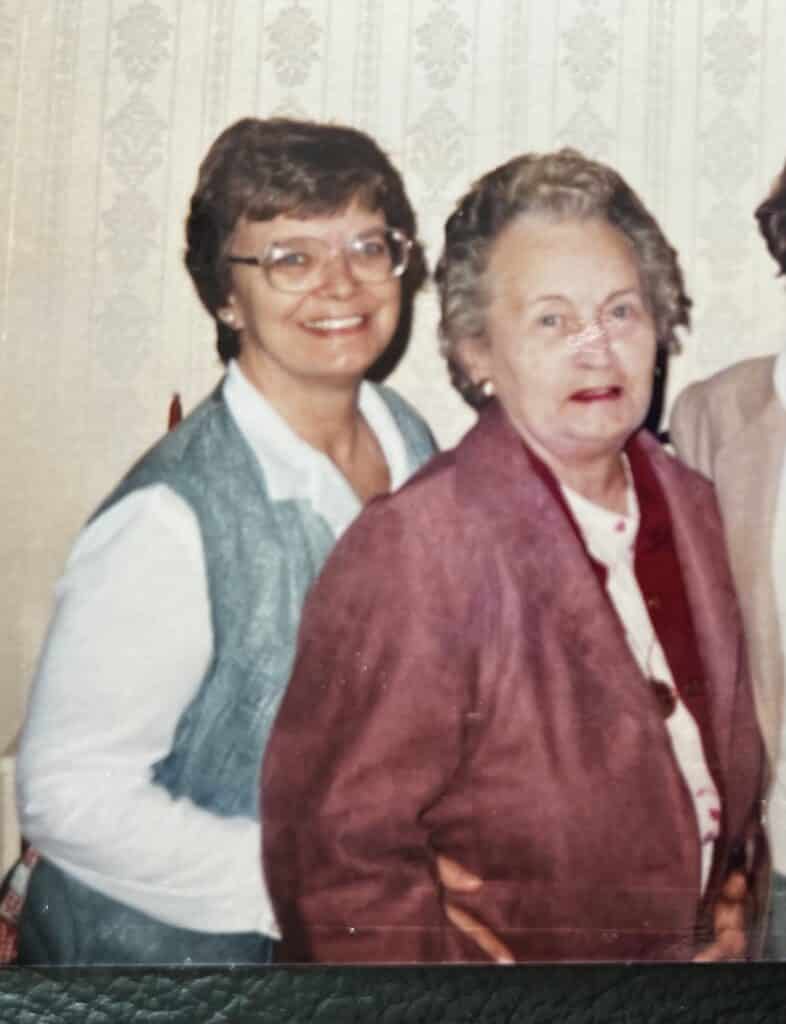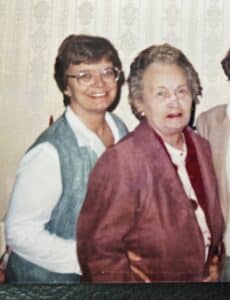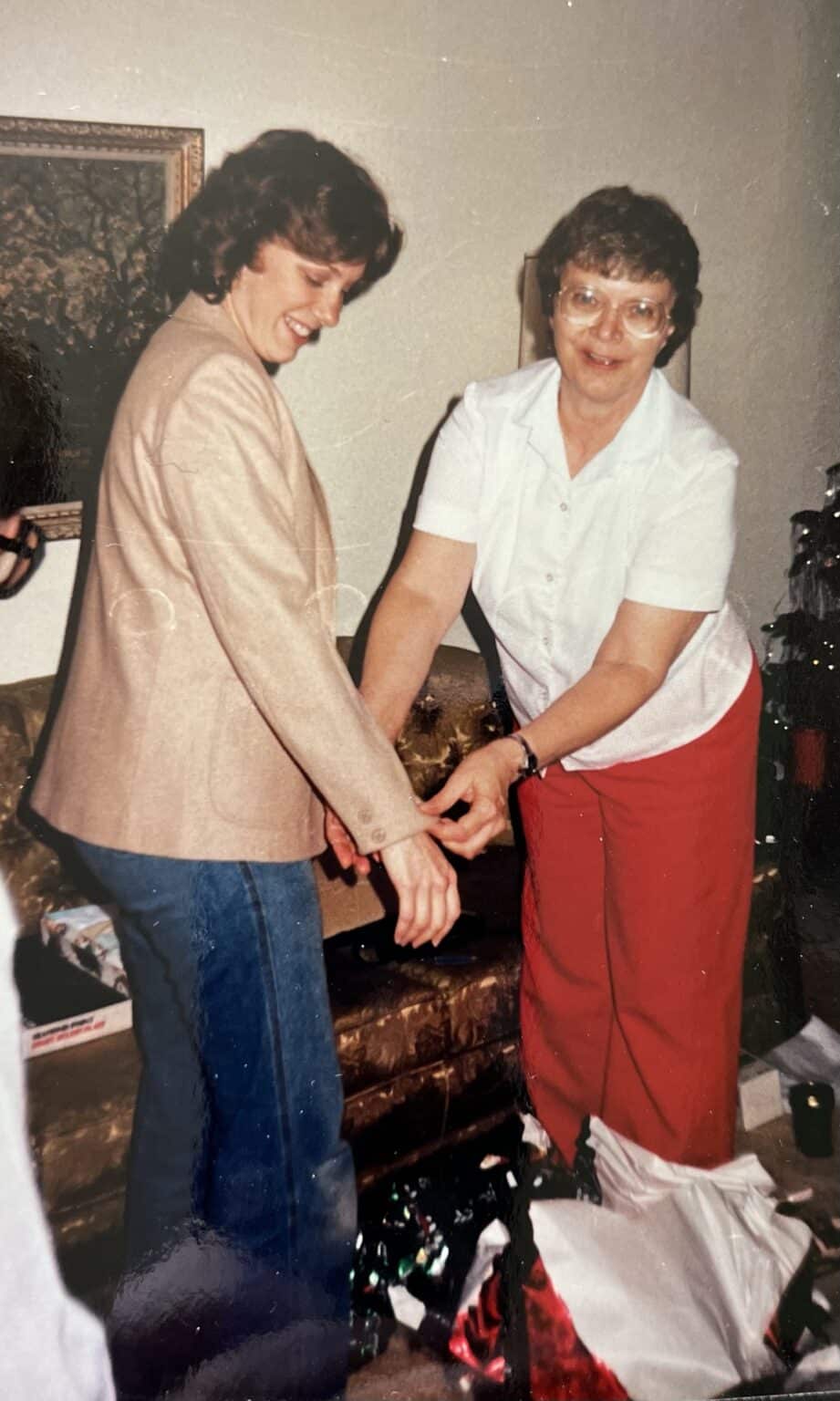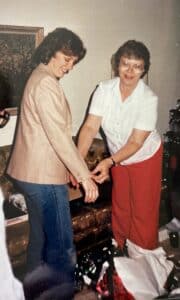 Hobbies for Ms. Peggy include hiking, camping, reading, playing bridge, and especially sewing. She is considered an excellent seamstress and her daughters loved the clothes Ms. Peggy made for them over the years. She also does needlepoint and you can see some of her needlework hanging in her room here. In her later years, Ms. Peggy was an Auxilian (also known as Pink Ladies) for 35 years, serving as secretary or president of the organization for several years.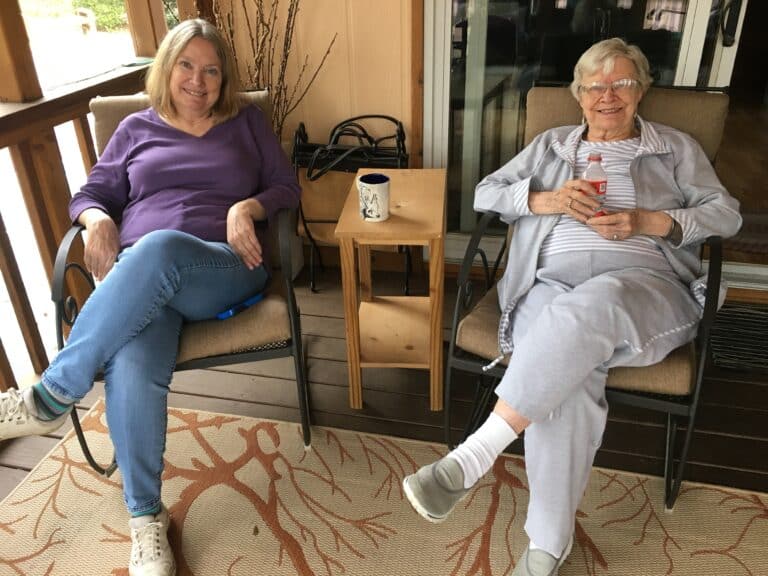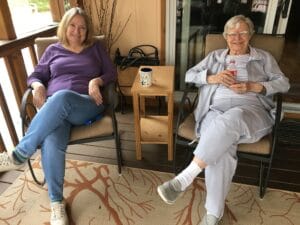 Here at Woodland Ridge, Ms. Peggy enjoys the music, pets, parties, resident council, and helping with the jigsaw puzzles.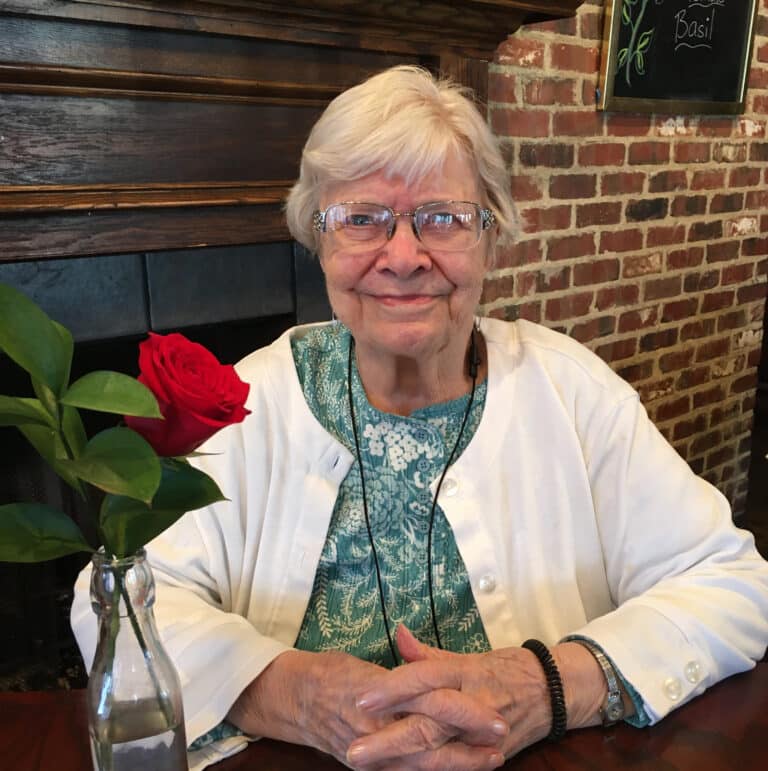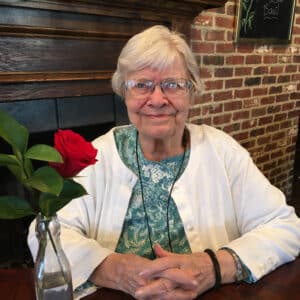 We are so glad Ms. Peggy chose to call Woodland Ridge her home. We love her sweet smile and always pleasant attitude.
Latest posts by Woodland Ridge Staff
(see all)