As the weather continues to warm up, spring fever is in the air. It's not just kids, college students, and younger adults who crave the warmer air and who get excited about the outdoors; it's also older men and women. Even those who are in an assisted living community for elderly care can enjoy the nicer weather as it warms up.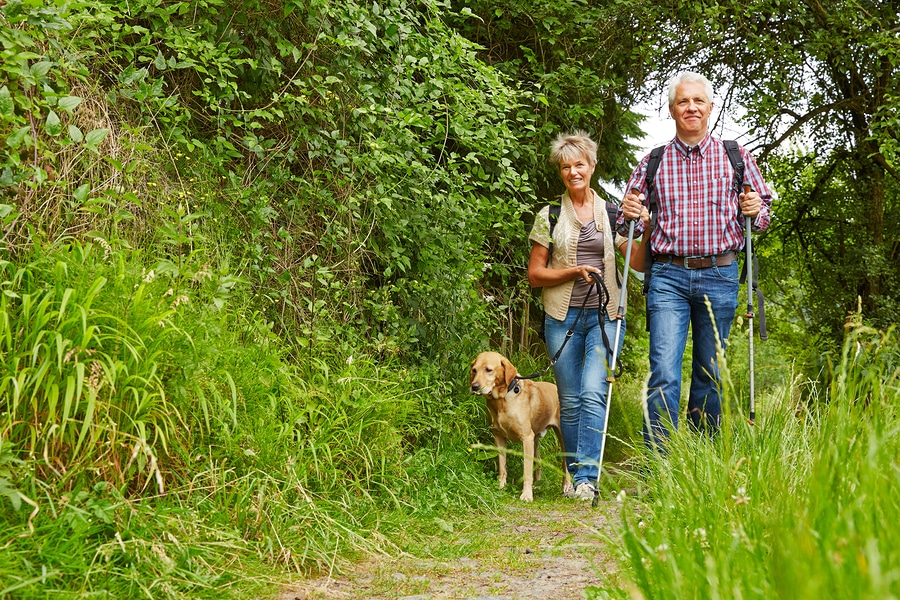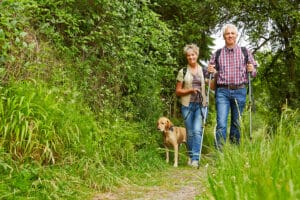 There are a variety of things aging seniors may enjoy doing during different times of the year. And each assisted living community could be different from the next, so while we will touch on a few things some seniors might enjoy doing (depending on their physical ability and level of support), this might not apply to all assisted living communities.
Sit outside.
That may not sound like a wonderful way to spend an afternoon, especially for someone young, vibrant, and full of energy, but something is amazing about sitting down in the warm weather, listening to the birds, watching squirrels scurry about, and reveling in the fresh air.
Assisted living facilities often have benches for residents and their families to sit on during those beautiful days. They may also have tables and chairs where residents can enjoy a snack or even an afternoon meal, either alone or with a friend.
Walking or playing simple games.
Going for a stroll or even a brisker walk could be a great physical activity for a senior. Depending on their physical strength and health, this could be a favorite among aging men and women who call assisted living home.
If an assisted living facility is located in the middle of a major city, these walks may not be along sprawling paths amid gardens and greenery, but they can still offer a bit of fresh air and invigorating exercise.
Shuffleboard or bocce are two simple games some older people still enjoy playing. Even if there isn't an actual bocce court on site, a couple of elderly residents at some assisted living communities could play on the grass or other designated area.
Elderly care at an assisted living facility
No matter what an aging senior considers a 'fun' thing to do when they can get outside, quality assisted living facilities may accommodate. Experienced elderly care staff will know how to maximize safety while allowing the residents to live as independently as possible, depending on their health and physical challenges.
With the nice weather finally rolling in, it may be a great time to talk about assisted living with an aging parent or other loved one who needs extra help for elderly care.
Latest posts by Woodland Ridge Staff
(see all)