Dancing with the Senior Stars 2023
Our annual Dancing with the Senior Stars is back! We did this event for 5 years before COVID and have finally been able to hold the event again. Our 6th annual Dancing with the Senior Stars took place on August 9, 2023. We had 8 residents compete for trophies, although everyone danced at the end! Each resident pairs up with a staff member and dances to a favorite song. Our judges this year were: Beth Cayce, CEO and founder of Caravita Home Care; Sam Belcher, Woodland Ridge board member and a family member of a former resident; and Janet Means, RN and staff member for Bristol Hospice. Our DJ was Isaiah Washington.
Our winners and their categories are:
Estalene Stillman with Isabella Servigon = Most Energetic
Beverly Keith with Kathryn Trice = Most Elegant
Rudy Penn with Sehoni Beall = Best Rhythm
Laura Murray with Juana Sanchez = Best Outfit
Ginger Retterer with Oscar Galvez = Best Song
Georgia Tierney with Michelle Hawkins = Fan Favorite
Janet Cabellero with Kathryn Trice = Most Creative
Homer Routh with Maria Vargas = Best Choreography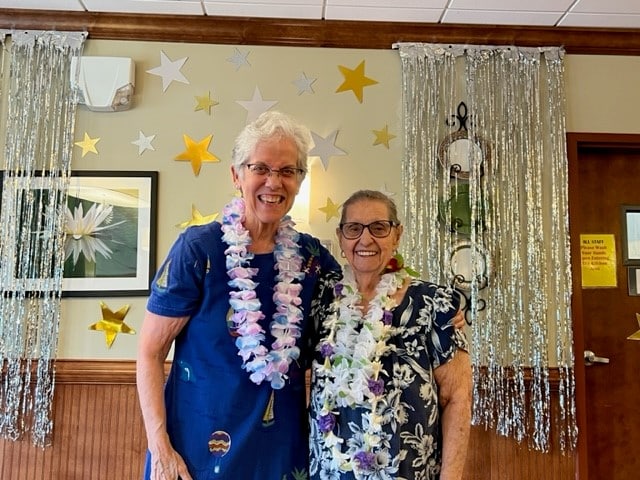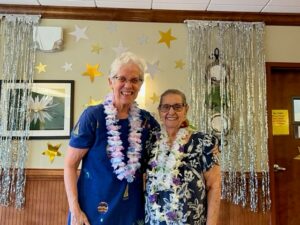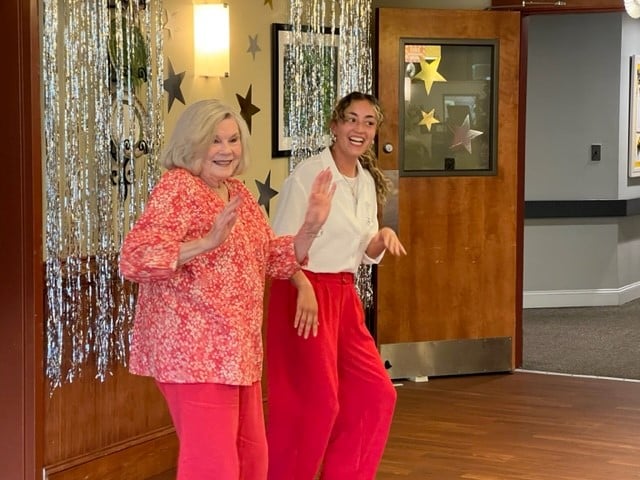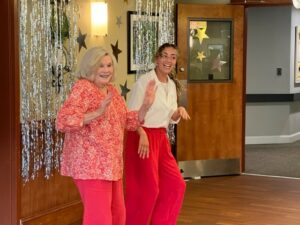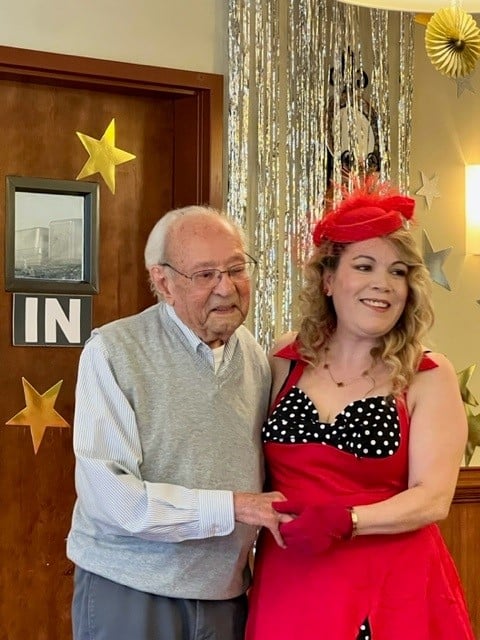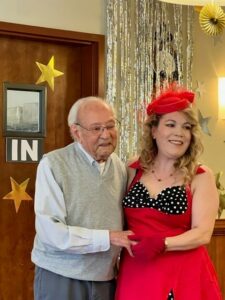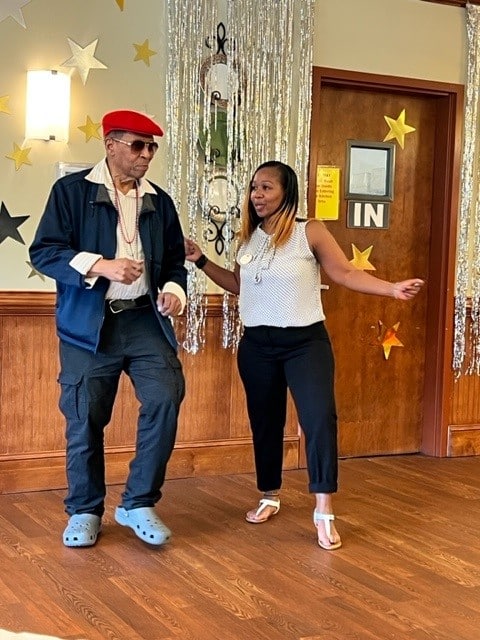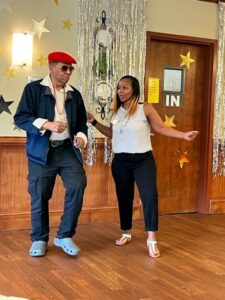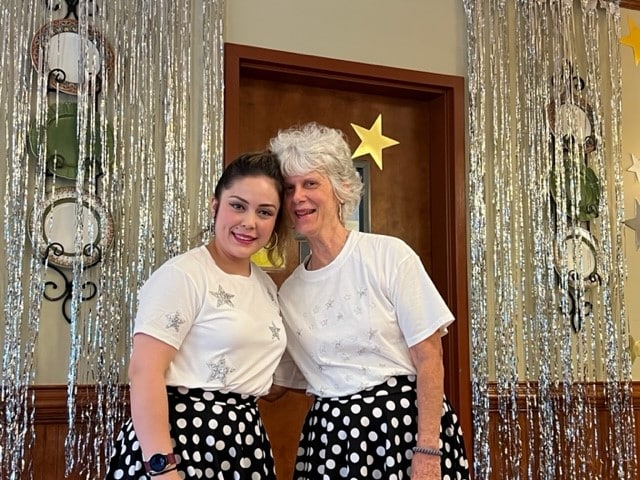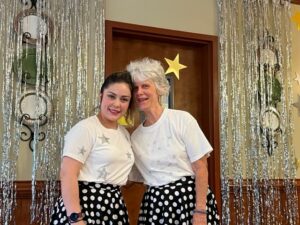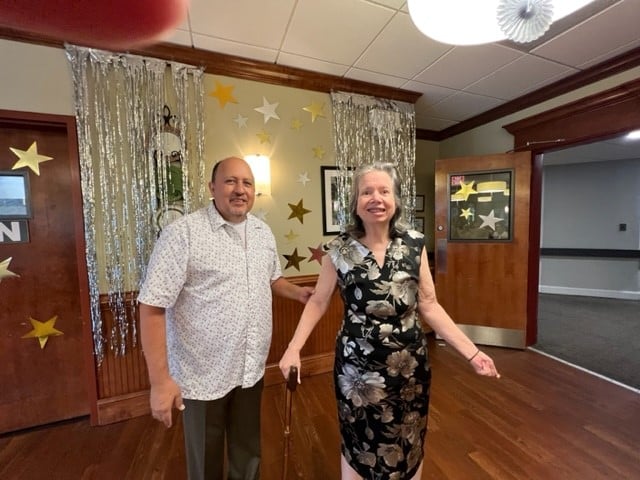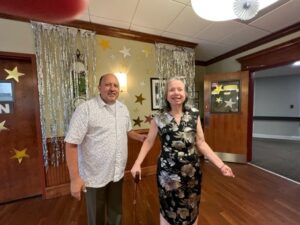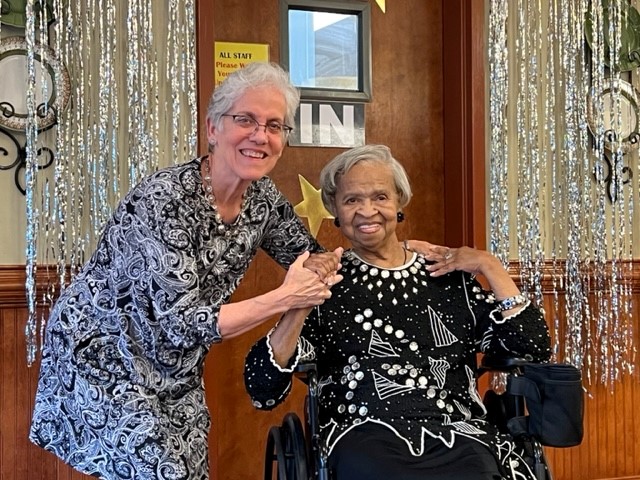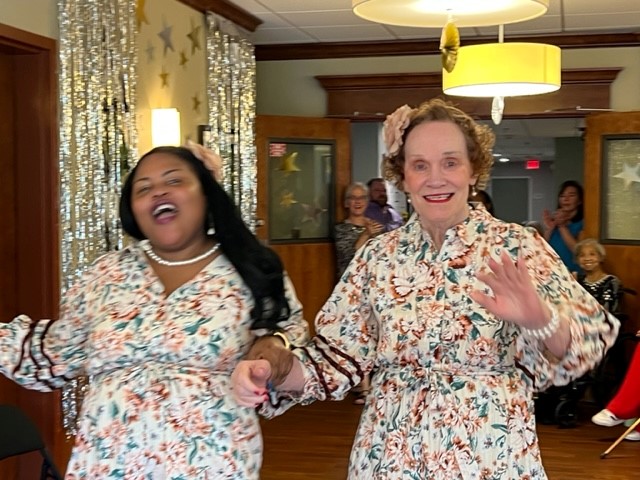 Pictures include our dancers with their staff and everyone dancing while the judges tallied their results. Of course, we had a conga line! It was a wonderful evening that showed the close connections between our staff and our residents.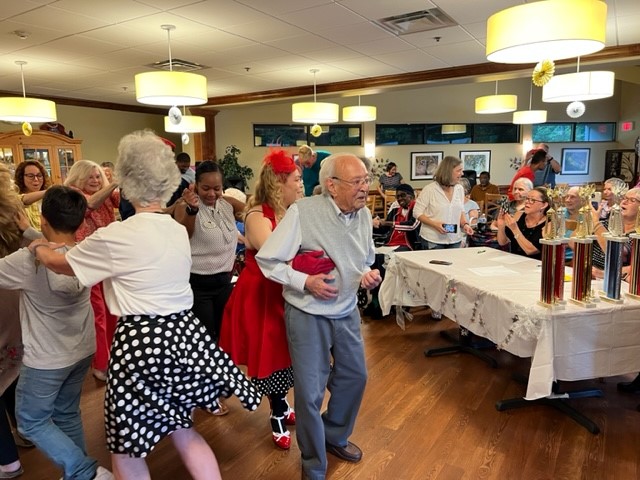 ***PLEASE CLICK LINK BELOW TO OUR FACEBOOK POST and VIEW OUR PHOTO GALLERY WHERE WE POSTED MANY PHOTOS FROM THE EVENT.***
Latest posts by Woodland Ridge Staff
(see all)