If you're planning to move to assisted living soon, it can be a simultaneously exciting and nerve-racking process. You want this to go smoothly. Or, perhaps you are supporting an aging parent or grandparent who is about to make this transition.
There are several things that you should keep in mind that will make the move go more smoothly. Below are a few tips, like a checklist, to keep handy.
Tip #1: Plan ahead.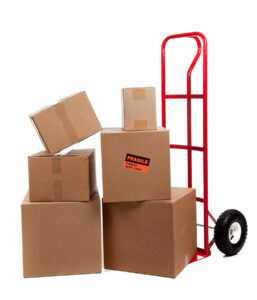 Some people wait until the last minute to begin packing for a move like this. As a senior moving into assisted living, this is most likely a permanent move. Maybe the senior won't be at this assisted living facility for the rest of their life, but what are the odds they will return to this apartment or house?
It's best to plan ahead and begin downsizing. Most assisted living communities will limit what kind of furniture or how many belongings a senior can bring into the room with them.
Planning ahead means figuring out what to do with extra furniture, appliances, knickknacks and mementos that have built up over the years, and so forth. When you start planning early, it will make the move smoother.
Tip #2: Have help.
An aging senior who needs assisted living will not likely be able to do this by themselves. They may hire a moving company, which is fine. However, getting ready for that day means packing, moving things around, and getting organized.
Family and friends, maybe even neighbors can help with this process.
Tip #3: Have the right clothes for different seasons.
If you are moving to assisted living during the winter, you may have a tendency to pack more sweaters and coats, gloves and hats, but don't forget lighter wear as well for those warmer afternoons and evenings coming in just a few months.
Tip #4: Put in for a change of address at the local post office.
Don't forget to change your address from your current residence to your new home at assisted living. This will ensure that the post office forwards your mail for at least six months.
That will give you time to reach out and notify friends, families, and businesses of your new move.
Tip #5: Stay warm or cool on moving day, depending on the weather.
Whether you move during the winter or summer, make sure to give yourself plenty of time to either cool off (in the summer) or warm-up (in the winter).
An aging senior's body doesn't warm itself or cool down as effectively or efficiently as it once did. So be more diligent and focused on not getting caught up in the actual moving process where you overlook how heated or cooled your body is getting.
If you or an aging loved-one is considering a move to an Assisted Living Facility for Senior Care Services in Marietta GA please contact the caring staff at Woodland Ridge today. 770-431-7055 
Latest posts by Woodland Ridge Staff
(see all)