One of the most common misconceptions people have about assisted living is that it is only for long-term care. However, there are some assisted living facilities that offer seniors and their family caregiver support networks respite from the daily struggles they face.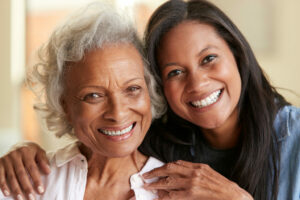 This is called respite care and not all assisted living communities will provide this benefit, but for those that do, it can be a wonderful asset for not just elderly men and women who may be dealing with any number of health struggles or physical challenges, but also their immediate family caregiver who have stepped up to provide some type of personal care at home.
How do you find out if an assisted living facility nearby offers the caregiver of a senior respite care?
Contact the assisted living facility directly. For example, if you have found this specific article on an assisted living facilities website, there is a good chance that they, too, provide respite services to seniors in their community. It is always best, though, to reach out to the facility directly and speak to an administrator to find out exactly what type of services they offer with regard to this.
Do you have to make a commitment for respite services?
In other words, while you might be a person offering personal care at home to your elderly parent, for example, it's easy to get worn out. You have probably realized that long ago, but now what?
There are a few options, of course, but plenty of benefits to relying on assisted living and its respite services. Depending on the facility, you may or may not need to make any kind of commitment, such as one month of respite services for two or three days a week, as an example.
For other facilities, especially the higher-quality ones, you should not be required to commit to any length of time, but rather a reservation or let the staff know the senior will be visiting with them during the day for Tuesdays, Wednesdays, and Thursdays, for example.
What are the benefits of respite services at assisted living?
Depending on the facility, the elderly person may have access to a wide range of activities, including arts and crafts, music, entertainment, and more. For an aging senior who may spend most of their days alone at home, this can be a wonderful opportunity to not only be surrounded by peers their own age but participate in activities they still find enjoyable.
Another key benefit of these respite type services at an assisted living facility is it gives a family caregiver an opportunity to focus on their own life, at least for a few hours or several days a week.
Many family caregivers work full-time jobs or even several part-time jobs. A number of them are also raising children. It becomes exceedingly difficult to maintain energy and focus week after week.
These respite services are a wonderful option for both seniors and the family caregiver who is supporting them.
Latest posts by Woodland Ridge Staff
(see all)