It is true: laughter is strong medicine. At Woodland it draws us together in ways that trigger healthy physical and emotional changes in the body. Laughter has been found to strengthen the immune system, boost mood, diminish pain, and protect you from the damaging effects of stress. It works faster and more dependably than any medicine to help get you back on track when the world can bring you down.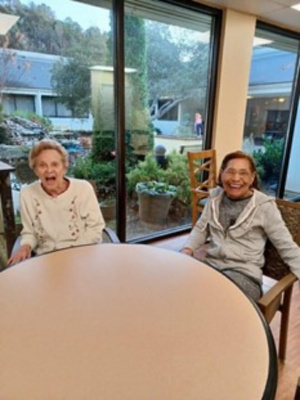 Now more than ever during this pandemic we need to be able to share this gift as it has so much power to heal and renew us all. We believe it is the glue to our community relationships. The humor we share lightens our burdens, inspires hope, and helps residents have a strong connection to each other, the staff and their families. It also helps release anger, agitation and opens the heart to forgiveness.
Best of all, this priceless medicine is fun, free, and easy to use. Visit and you will see how fun it is to laugh!
Latest posts by Woodland Ridge Staff
(see all)