Our resident spotlight shines on Sara Bounds for the month of January. Ms. Sara was born in Bryson City, North Carolina with two older brothers who she says picked on her, but she was also spoiled being the youngest and the only girl. She loved that they lived next door to her grandparents and remembers going over to her Grandma's house to eat her biscuits that she kept in the warming oven of her wood cookstove. She also walked a mile and a half to school every day and enjoyed those walks because her Dad walked with her while on his way to work.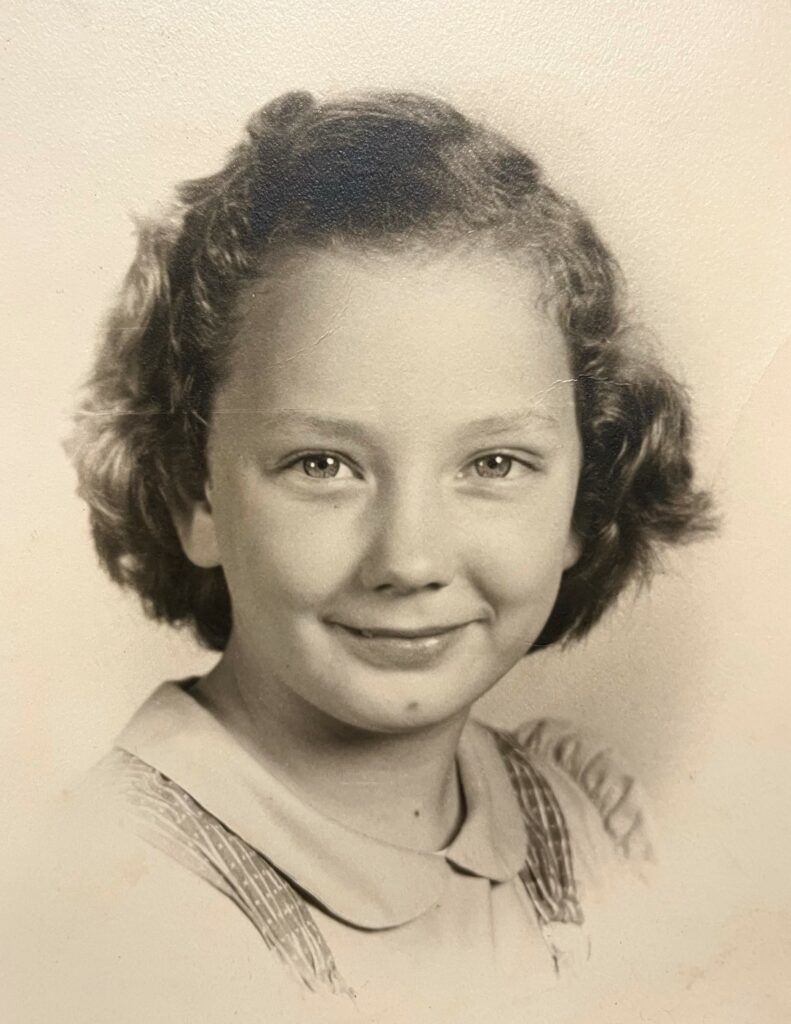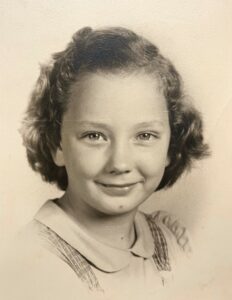 After graduating from high school, Ms. Sara thought she would be a nurse, but after 6 months in nursing school realized that nursing wasn't for her. Then she went to Knoxville, Tennessee to business college. While there, she worked as a caregiver for an elderly lady. For the next 6-7 years she worked in accounting. During that time, Ms. Sara met her future husband, Ralph, at a bowling alley. He always joked, "We've been rolling ever since!"
In 1969, Ralph and Ms. Sara married and moved to Smyrna, Georgia. They started their family with Rebecca and later, Charlie. They also have 4 grandchildren that light up Ms. Sara's life. Ms. Sara continued to work, first as a temp in accounting and later she worked for Cochran Properties for 19 years. Ms. Sara has always been very involved in her church, Smyrna First United Methodist. She sang in the choir and taught Sunday School first to high school-aged students and then to a women's group.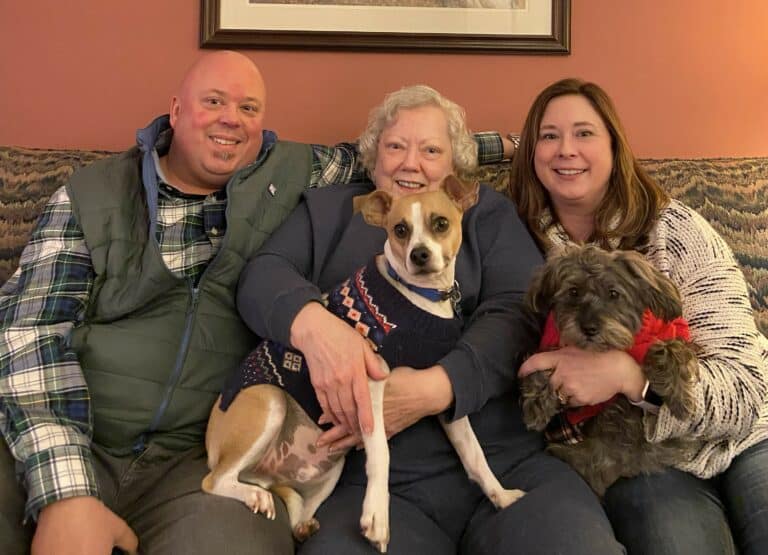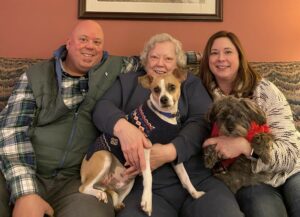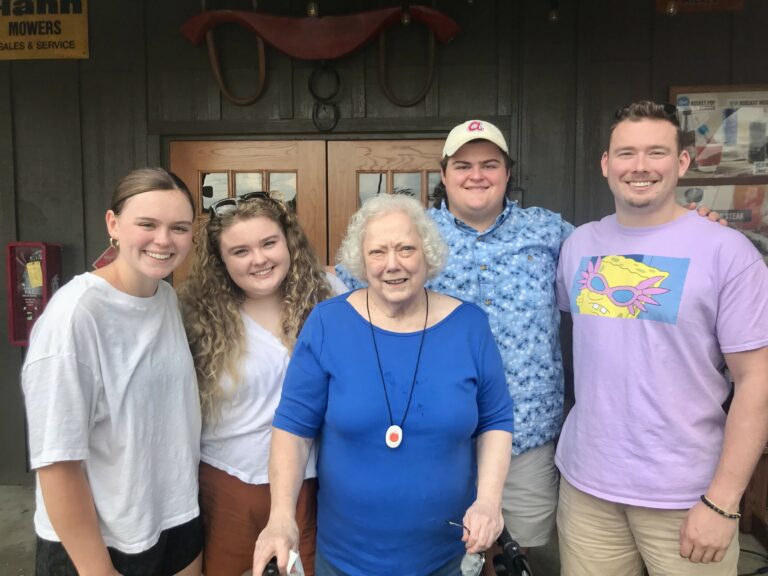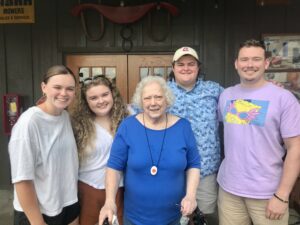 For hobbies, Ms. Sara enjoys sewing and embroidery. She remembers her mother and grandmother teaching her how to do the stitches and also remembers her father saying she couldn't do embroidery on Sundays because that was considered work. Another fun memory Ms. Sara has is of Deep Creek Baptist Church and going to the swimming hole in the summer. It was also where they did Baptisms. She learned later that the usual water temperature in the swimming hole was 56 degrees. She says, "You cooled off fast!"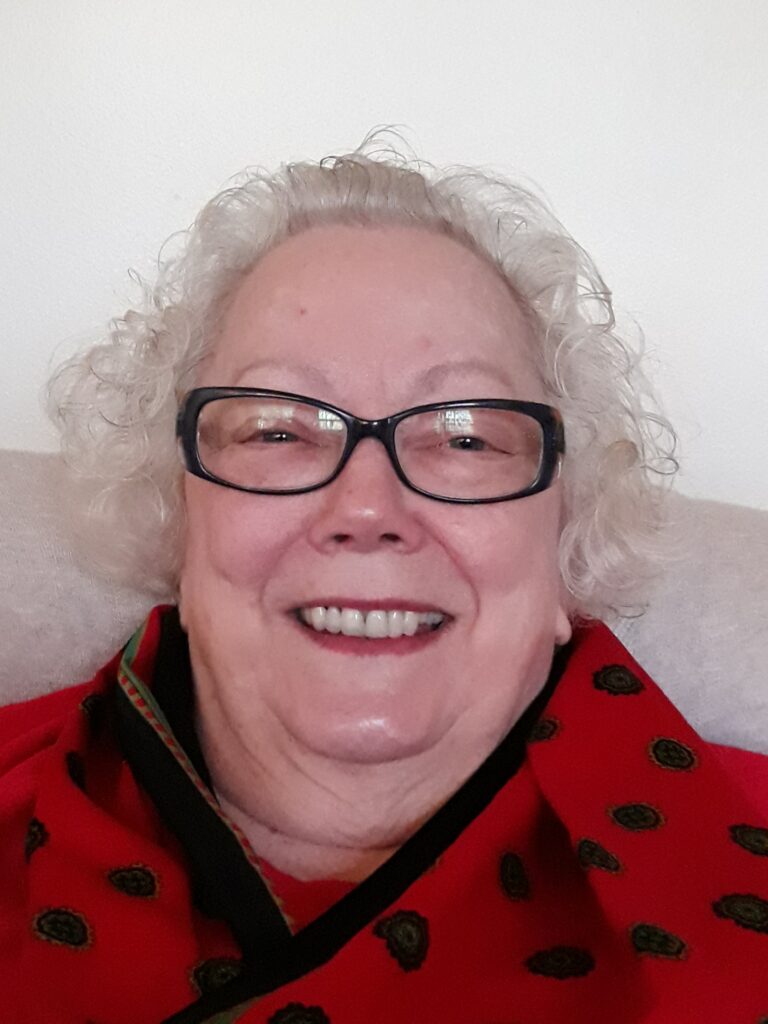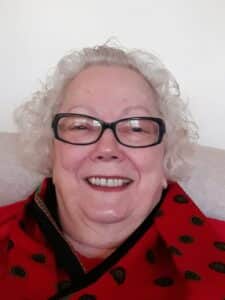 At Woodland Ridge, Ms. Sara enjoys the music activities, pet visits, parties, and visits from her church choir The Notables.
We love Ms. Sara's happy attitude and winning smile. We're glad she choose to call Woodland Ridge her home.
Latest posts by Woodland Ridge Staff
(see all)