EMPLOYEE SPOTLIGHT July 2022
In our Employee Spotlight for July is Eason Mahon. Eason is from Dallas, Georgia, and has one brother, Peyton, who also worked for Woodland Ridge, and one step-sister, Whitney. Eason is a high school senior at Mount Paran Christian school. He plays both Lacrosse and football on his high school teams. After high school, Eason plans to go to college and is applying to several schools; Georgia Tech, UGA, Baylor, and Tennessee are his top four. While he hasn't made a definite decision on his major, he thinks it will be in business. He hopes to play Lacrosse in college too. Other hobbies include working out and playing games with friends.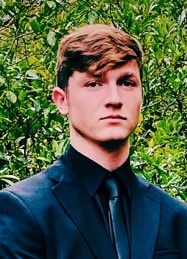 When Eason's brother, Peyton went off to college, Eason was ready to step into the front desk reception position on the weekends as his first job. Over the summer you can also see him helping Oscar with maintenance tasks. He's become a pro with the industrial carpet shampooer. When talking about Woodland Ridge, Eason says, "I like the residents. They're really nice and friendly."
We are so glad to have Eason on our team. He's always willing to jump in and help wherever needed.
Latest posts by Woodland Ridge Staff
(see all)