EMPLOYEE SPOTLIGHT May 2022
In our Employee Spotlight for May is Janet Osburn. Janet is originally from Mobile, Alabama coming from a family with 6 siblings. Janet has a twin sister and there is another set of twins 3 years younger. Janet remembers enjoying being outside as a kid and cooking with her Mom.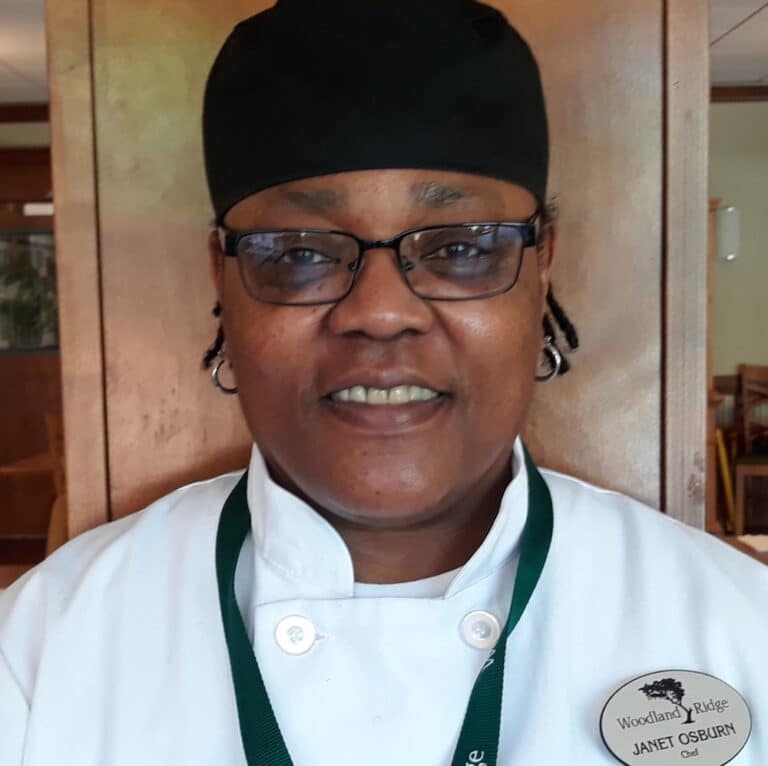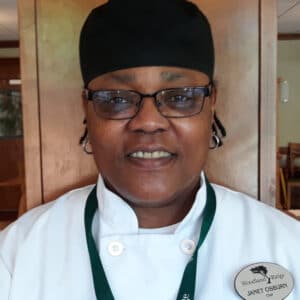 After high school, Janet went to Southeastern Louisiana University on a scholarship to study criminal justice. She graduated but didn't go into police work, instead turning to her second love, cooking, and has been cooking ever since. Her Mom talked her out of police work, saying it was too dangerous.
The next seven years were spent in Jacksonville, Florida where Janet worked in a nursing home cooking for the residents there. In 1991 Janet came to Atlanta, moving in with her twin. They enjoy being together and even bought a home together. Janet never married or had children, but says she has lots of nieces and nephews to love.
In her spare time, Janet likes to watch movies, cook, and listen to music. She especially loves yard work and working in her garden, planting tomatoes, zucchini, squash, and peppers. She would love to plant collards and cabbage if she can keep the rabbits away!
Janet came to Woodland Ridge in February as our new cook and has quickly become a favorite staff person for our residents. She says, "I like that Woodland Ridge is so smooth and laid back. I love interacting with our residents and I love that they enjoy the food."
Latest posts by Woodland Ridge Staff
(see all)