Reading Time:
2
minutes
October 2021 Employee Spotlight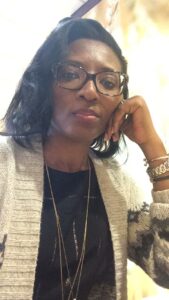 In our Employee spotlight for October is Josiane Essoh. Josiane is originally from Cameroon and is the oldest of 4 children, having 2 brothers and 1 sister. She remembers Cameroon as being a stress free life, with more free time than we have in the United States. She came to the USA in 2004, going to Maryland first, before coming to Georgia about a year and a half ago.
Josiane learned English in school and studied marketing. She worked in marketing for a beer company. While she enjoyed marketing, she realized healthcare was something she wanted to do. In 2006 Josiane became a CNA and later a med tech, which is the job she has at Woodland Ridge.
Traveling is Josiane's favorite hobby. She especially enjoys Europe. Josiane says that relaxing and sleeping help her deal with the stress of every day life. Since the rest of her family is still in Cameroon, she says the support of good friends has made all the difference for her, here in the US.
When talking about Woodland Ridge Josiane says, "The management here wants you to want to come to work. They say thank you and the appreciation here is like nowhere else." Her coworkers say Josiane is compassionate and detail oriented. We love having Josiane as part of our Woodland Ridge family for her great attitude and the wonderful care she gives our residents.