Mickey wasn't keen on the idea of assisted living when his adult daughter brought up the topic. Widowed, living alone, and beginning to struggle with some basic tasks of everyday life, he knew something had to change. He considered different elderly care options, but his daughter talked about assisted living often.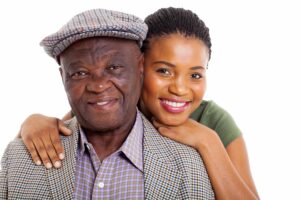 Mickey wasn't one to shut somebody up or tell them to stop talking about certain topics he didn't want to hear about, but he wasn't really open to the idea at first. Mostly, this is because he had the wrong idea about what assisted living is and offers.
After he had been living there for a few weeks, though, his daughter noticed some of the comments he was making, and it made her smile. It's something many seniors experience after those initial weeks and it is a good reminder that this is a great elderly care option to consider and discuss with an aging loved one.
Keep in mind, though, that it is ultimately up to the senior to decide whether he or she will move to assisted living. In most cases, it cannot be forced upon that individual.
Now, let's look at some of the comments Mickey made after being in assisted living for elderly care for a few weeks.
Comment #1: I didn't know they had so much to do.
Not all assisted living facilities are going to provide the same type of options as far as activities and entertainment are concerned for their residents. That's why it is so important that before you discuss assisted living with an aging parent or other loved one, you research it.
It's not enough to simply go online and look up what some activities are at local assisted living communities, but actually connect and contact one specifically.
Focus on the quality assisted living facilities in the area, find out what activities they offer, what entertainment options there are for residents, what transportation may be provided, including getting to the doctor's offices or to local shopping centers, and more.
Mickey had no idea there were so many activities at this specific assisted living facility. He was truly enjoying each day and learning new things along the way.
Comment #2: The food is amazing here.
A lot of people think assisted living facilities have cafeteria style eateries. Not all of them. In fact, the better facilities will have restaurant style facilities, complete with menus, nutritional information, and an opportunity to speak to the chef, if so desired.
Comment #3: I'm sorry I didn't choose assisted living for elderly care sooner.
Mickey had been living alone for several years and struggling to prepare meals, get to the grocery store, and even keep his house clean. He likes a clean house, but because of his physical challenges and health issues, those tasks became a bit more challenging.
He realized that assisted living truly is a wonderful option and only wished he had heard about it and thought about it and been convinced to try it sooner. That is a great testament to the value assisted living offers for elderly care.
Latest posts by Woodland Ridge Staff
(see all)