A dementia friendly community is one that is taking action to foster quality of life for people living with dementia and their care partners by decreasing stigma, increasing opportunities for meaningful social interaction, and offering support in addressing the changing needs of people living with dementia. (Dementia Friendly America)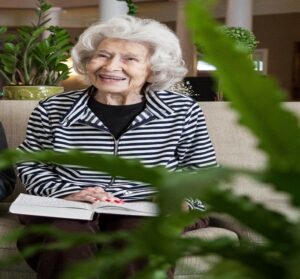 Creating a Dementia Aware community is important. Too often the word creates fear and isolation. I have witnessed this firsthand when taking a group out to a restaurant to have others whisper none too softly, "I cannot believe you take those people out." They act is if they are not there and worse yet stereotype. The reality is they are there. To act like they are not part of the community, is to deny an illness that all of us are affected by in some way.
We should be mindful of the fact that all major diseases have had times of great fear and dread and rightfully so because of their devastation to individuals and families. However, one unique thing about human beings is that we adapt and are fighters. As the incidence of cancer increased; we gave this dreaded word a face. So, we could begin our fight back, and now there is pink everywhere and we celebrate the grit of those living with cancer. They fight for awareness, to live better and for a cure. Why are we so reluctant to do that with dementia?
Dementia and especially Alzheimer's affects over 5.5 million Americans, with 150,000 in Georgia and we will see this rise in Georgia 27% by 2025. We can longer ignore those with it, nor look the other way because the early markers are there almost 20 years before the disease shows itself. The person you ignore today maybe you or your loved one.
Learn more about how you can live with the disease or support those who may need a little help from their friends. Watch the following You Tube and help us become more dementia aware and friendly. https://youtu.be/h7G7-XYTKLU. We at Woodland Ridge help people live their lives vibrantly with just the help they need. Join us in helping those with dementia live positively.
If you are interested in helping us, make our community more Dementia Friendly check out https://www.dfamerica.org/toolkit-getting-started.
Latest posts by Woodland Ridge Staff
(see all)